Customer Request:
A global supplier of turnkey Shore-to-Ship power systems wanted to do a deep-dive into Norway's Shore-to-Ship power industry to support their business development efforts. Their goal was to understand different stakeholders in Norway's Shore-to-Ship value chain on how different parties are influencing purchasing decisions in the market. Additionally, a project database was requested for tactical sales enablement.
Solution:
A detailed market study was conducted covering two elements: Business Practices and Demand Analysis. 
A survey of various stakeholders involved (Utilities, Port Owners/Operators, Vessel Owners, Municipalities, Regulatory Bodies) in the market was conducted to understand their role in the adaption and procurement of this technology in Norway, specifically answering these questions:
Who drives the investment? (Government/EU funding, private investors)
Who decides the supplier? Who should the client talk to?
What are the key selection criteria in shore-to-ship projects?
The second part of the study focused on creating a projects database through secondary and primary research to gather both installed projects and pipeline along with the information on key decision makers in the project to support the sales team in getting some quick wins.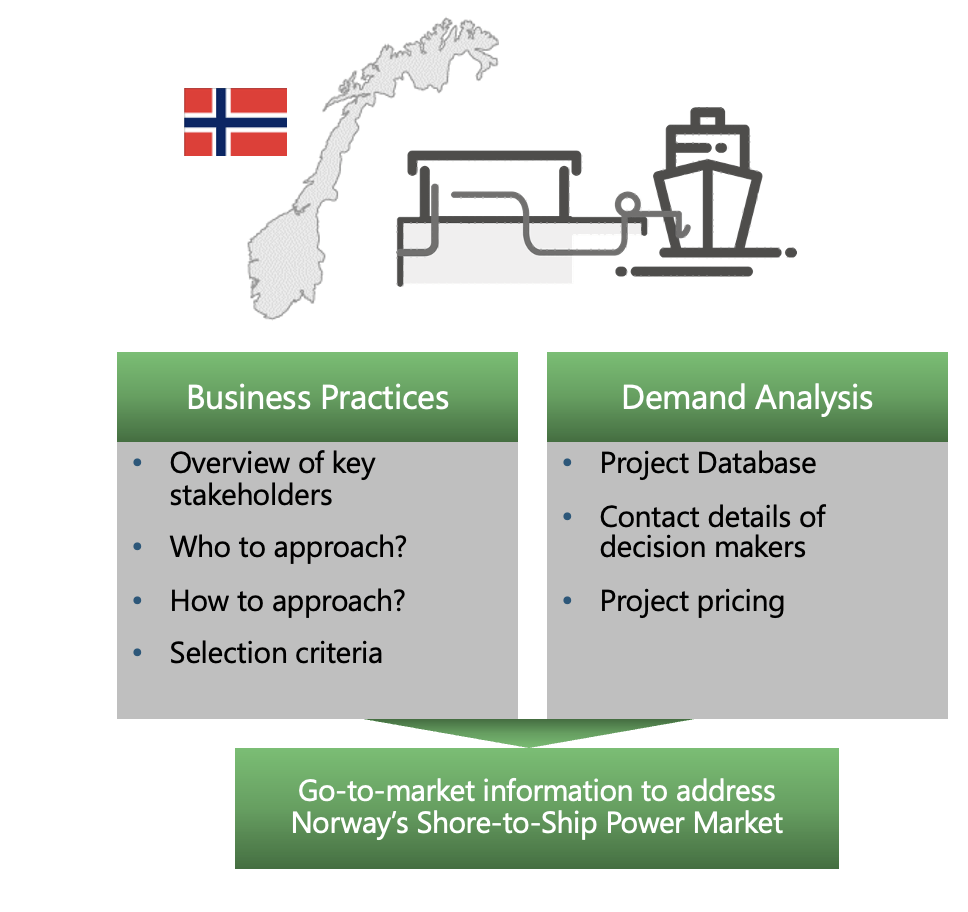 Download Service Overview (PDF)
Contact Sales:
 Europe
+49-89-122500950
Americas
+1-408-6220456
Japan
+81-80-7808-1378 
GCC/Rest of APAC
+971-58-1602441