The Energy Tech Summit 2022 is a hybrid event that took place in Warsaw, Poland from 26-28 April 2022. The conference invited top global energy and mobility investors, government leaders, and entrepreneurs to network and discuss the latest developments in energy and mobility convergence. It featured a variety of events, from the Carbon Removal and Emissions Management Summit to the Hydrogen Summit. Panels and keynotes were extremely relevant, tackling broad subjects, such as the path to Net-Zero and the looming energy transition, as well sharing expertise on specific topics: the electric Hypercar technology and how e-mobility was transforming the labor market.
Power Technology Research was an active participant, with representatives joining the conference virtually on 27 April 2022. Hassan Zaheer, PTR's CCO, was a vital contributor to two panels. For the first one, "The Shift Away from Fossil Fuels Has Never Looked More Complicated: How Can We Get Back on Track?", Hassan joined representatives from the International Energy Agency (IEA) and Efacec to put forward his perspective on fossil fuel markets, sharing his expertise on renewables and grid stability. Hassan spoke at length about how Europe's power grids could prepare for an onslaught of variable renewables. Finally, he also addressed some challenges in electrifying transport in Europe. In his second panel, "What Challenges Lie for the Governments to Achieve Net-Zero CO2 Emissions by 2050?", Hassan shared his thoughts on what achieving Net-Zero meant. He then proceeded to delve into how infrastructure and technology were important components in the drive to achieving it.
Business Analyst, Amara Ashfaq, presented her keynote address at the Policy Summit, "The Impact of the Russia-Ukraine Crisis on Energy Markets". She shared her research on how the crisis had created turmoil in global fossil fuel markets and explored the effect of sanctions placed on Russian energy by the West. The presentation also explored the viability of Europe liberating itself of its historic dependence on oil and gas from Russia.
Contact Sales:
 Europe
+49-89-122500950
Americas
+1-408-6220456
Japan
+81-80-7808-1378 
GCC/Rest of APAC
+971-58-1602441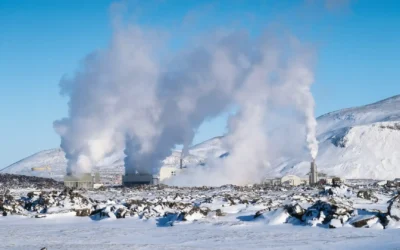 The themes at this year's UN Conference of Parties- COP28- range all the way from Accountability to Urbanization and Built Environment. The agenda...