Our in-depth analysis in Electricity Generation and E-Mobility aims to deliver full coverage to our clients who are looking at the interaction between e-mobility and power . Whether it is about the solar value chain, benchmarking, cost analysis, wind converters and generators, or our latest insights on our EV Charging Infrastructure; we have you covered.
In this service, PTR covers EV charging infrastructure market in five major regions/countries around the globe. Market growth outlook for all charging power capacities is being tracked in this coverage. As EV charging growth directly impacts the power electronics components (discretes and modules), this analysis is also aimed at tracking the market growth of high power semiconductors purely due to EV Charging Infrastructure. 
A new service from PTR, based on an in-depth, component-specific understanding of the power grid. PTR is uniquely positioned, specializing in research on Power systems within the electric grid. PTR views stationary storage as a culmination of four influencing factors: The power grid's emergence of new business models. Conventional generation solutions. EV vehicle roadmaps and charging infrastructure Renewable generation penetration. All complimentary and adversarial factors are required to be understood in parallel, in order to accurately identify and forecast the market.
Electric Vehicles have been penetrating the passenger vehicle market significantly, but what is the story for commercial vehicles? Motivations and incentives are different in this sector where latest-and-greatest pales in comparison to ROI. Within PTR's e-Mobility segment, this new database has been designed to look deeper into these vehicles. PTR has focused on the six major segments of the commercial vehicle market. Many segments have different drivers and market dynamics, not to mention a myriad of OEMs providing solutions.
This service, aims to provide analysis on the traction motor market for battery-electric vehicles (BEVs) in twelve countries. Peak power rating and motor technologies will be segmented across each of the countries. The markets will be sized according to end-destination of the motor, specifically the electric vehicle end-destination. Along with the market sizing, a competitive analysis, OEM model & motor technology matrix and market forecasts into 2022 are also included in this market research coverage.
Electric vehicle (EV) shipments are poised to grow by a 35% average annual growth rate from 2016 to 2025. As internal combustion engine (ICE) vehicle sales decline, and the market moves towards EVs, a paradigm shift will occur within the automotive manufacturing industry. This stems from the sheer reduction of parts used in EVs when compared to traditional ICEs; in some cases a multiple of 6 or more. PTR's EV Impacts on Manufacturing will provide insight into this shift and answer questions such as which industry sectors within automotive will be impacted first, where these changes are occurring, and how ICE component manufacturers are currently coping with this market evolution?
This bespoke service provides objective, unbiased transparency into the solar value chain and what success quantifies into. This is done by standardization across the board from FIFO/LIFO inventory calculations to subtle inclusions/exclusions to COGS reporting such as logistics, a common practice among solar manufacturers. This effort provides unparalleled ability to weigh company actions more directly by removing variables which may not be easy to isolate when desired. Power Technology Research diverges from most by analyzing the entire value chain both individually and holistically, all permutations of business model will be addressed and measured.
This bespoke service provides a detailed, step by step process understanding of how solar modules are manufactured and costs associated at every step. These models truly start from sand (quartz to be specific) and finishes with destination point shipping of modules in bulk when you take all four models of Polysilicon, Ingot/Wafer, Cell, and Module into account.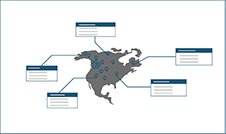 Power Generation Projects Database
This database identifies and tracks planned power generation projects in select countries around the globe. It is updated continuously, based on development plans from Utilities, Regulators, and Suppliers of turnkey and loose components which go into these projects. Project information includes country of project, generation capacity, technology, expected date of commissioning and project owner.