Customer Request
A private equity firm was looking to invest in a target company active in reactive power equipment domain. For their due diligence process, they wanted to understand the market landscape including possible competitors and the realistic market potential of the target company's technology.
Solution
Reactive power equipment is a convoluted domain with utilities having a range of options to address their power quality requirements including Capacitors and STATCOMs. Keeping this in mind, a detailed report was presented focusing on individual equipment types including SVCs, STATCOMs, Capacitors, Reactors, Phase-Shifting Transformers and Reconductoring as all of these are alternates to the technology of the target company. For each of these sub-segments market potential was evaluated in Europe and North America along with the market positioning of existing players.
In addition to the industry deep-dive report, our analyst worked closely with the PE firm to answer the subsequent industry specific questions over multiple meetings as part of the project.
After this process, the client ended up investing 8-figure amount in the target company.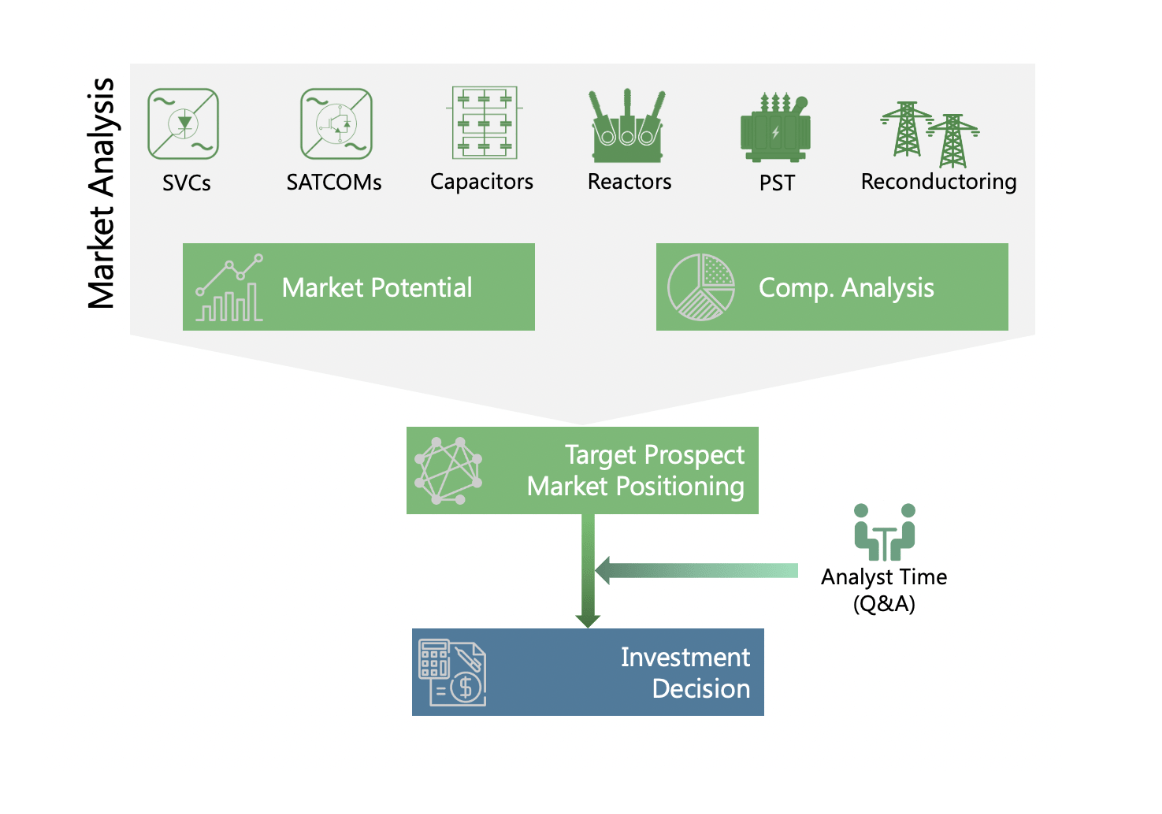 Download Service Overview (PDF)
Contact Sales:
 Europe
+49-89-122500950
Americas
+1-408-6220456
Japan
+81-80-7808-1378 
GCC/Rest of APAC
+971-58-1602441