The imposition of global lockdowns to curtail the spread of pandemic in 2020 significantly reduced the electricity demand. According to International Energy Agency (IEA), electricity demand dropped 2% making it the largest drop in demand in the last 50 years and far greater than the 0.6% demand drop due to financial crisis in 2009. The global energy mix and the nature of the load worldwide was also affected as residential electricity demand increased at the cost of commercial and industrial demand.
The renewable sector grew despite the pandemic owing to long term contracts, priority access to grid and sustained installation of plants following the initial supply chain disruptions. Overall, energy infrastructure projects during 2020 either slowed down or were halted due to lockdowns and non-availability of labor or funds, but the HVDC sector was not as badly impacted as the T&D sector.
Although projects were delayed for a few months they were not cancelled, and work continued even during the lockdown. According to Power Technology Research, 9 new HVDC projects were commissioned worldwide in 2020 including 3 in China, 1 in India, 1 in Pakistan, 4 in Europe, and several refurbishments. Refurbishment, in the context of HVDC projects, essentially means upgradation of protection and control equipment.

APAC Market's Response
China

China happened to be the first country in the world to be affected by the coronavirus. To curtail the spread of the virus lockdowns were imposed but despite everything, China not only overcame the crisis but completed the HVDC projects ahead of schedule.
Yunnan-Guizhou +/- 500 KV HVDC transmission line was commissioned on June 11, 2020. It is the world's first +/- 500 kV three terminal power project and was developed by China Southern Power Grid (CSG) in South China. The transmission lines will move electricity, made by hydropower in the Yunnan province, Southeast China, to the Guangdong province in southeast China. This project is in-fact a transformation of a two terminal DC transmission line into three terminal HVDC project. A converter station was added in Luquan, Yunnan, connecting to, the already developed, Guizhou-Guangdong DC transmission line, thus achieving the three terminal DC transmission link across Yunnan, Guizhou and Guangdong.
Three State Grid Corporation of China (SGCC) projects were announced in 2020.
The 1700 km Yazhong-Nanchang HVDC link with will transmit hydropower from Sichuan to the Jiangxi Province.
Another SGCC project is the 1100 km UHVDC link connecting Shaanbi to Wuhan.
The Qinghai-Henan UHVDC, is a 1587 km long 800 kV transmission project designed to transmit clean energy including wind and solar from the Qingzang Highland of the Tibetan plateau to Central China, was commissioned in December 2020.
The 800kV Kunliulong ultra-high voltage (UHVDC) project is the world's first hybrid multi terminal transmission project. The project name is a combination of the converter stations. "Kun" refers to Kunming North Converter Station which is a line- commutated converter of 8GW. "Liu" refers to Liuzhou North Converter Station Voltage Source Converter (VSC) of 3GW. "Long" refers to Longmen Converter Station (VSC 5GW). The 1452 km project will ensure reliable and clean energy transmission with optimal power quality and minimal losses from the Yunnan Wudongde Hydropower Station to Guangdong Hong Kong Macao Greater Bay Area and Guangxi province.
Rest of Asia-Pacific Market
In central India, the PGCIL's Raigarh-Pugaluru +/- 800 kV UHVDC project (first phase) was commissioned in 2020, and will connect Raigarh in Central India to Pugaluru in the Southern State of Tamil Nadu. The project can transmit 500 MW of electricity and the first phase of this project was energized in September.
The Indian State of Maharashtra has also unveiled a plan to construct a 1GW underground transmission network capable of transmitting 100 MW of electricity. The proposed 80 km HVDC transmission line will link Aarey to Kudus in Palghar District. The cost of the project is USD 1 billion and is planned to be completed in three years.
Pakistan's first HVDC link, Matiari to Lahore, +/- 660 kV HVDC transmission line connecting Sindh and Punjab built at an estimated USD 1.6 billion was also commissioned in 2020. The project can transmit 4000 MW of power from plants in Sindh to load centers of Punjab.
The Australia-ASEAN power link, which is a USD 16 billion project owned by Sun Cable, got endorsed by the Australian government in July 2020. The project is scheduled to get operational in 2027 and it would connect the world's largest 10 GW PV solar farm and largest battery (30 GWh) through the longest electricity submarine cable to Singapore and Indonesia.
In February of 2020, GE upgraded the 300 MW, HVDC transmission line between Jeju island and the South Korea, mainland.
Impact on the European HVDC Market

HVDC projects in Europe got completed within the specified time limit or with a slight delay.  The following projects are some of the large HVDC tenders that were awarded. started or finished construction during 2020.
Estimated to be completed in 2022, Nexans won the contract for the undersea cable portion of the Ariadne Interconnection in May of 2020. This project which is between Crete and Attica has a rated power of 1000 MW.
The construction of the Viking Link Interconnector, a National Grid project, started in July of 2020. This HVDC link will connect Denmark to the UK and should complete by 2023.
IFA2, another National Grid project, is a subsea 239 km interconnector running beneath the English Channel between France and the UK. This line will enable both countries to share surplus clean electricity. The project was commissioned in January 2021.
ULTRANET is an Amprion on-going project with a 340 km HVDC line connecting North Rhine in Wesphalia to Baden in Wurttenberg. It will take mostly wind generated electricity from the regions in the north to the south, where electricity is needed especially after the nuclear plants are decommissioned. Completion date is 2023.
Another Amprion project, ALEGrO, was commissioned in November 2020. This project, capable of carrying 1,000 MW is a 92 km HVDC link between Belgium and Germany.
Borwin5 is a direct current connection transmitting electrical energy between the offshore wind farm operated by EnBW in the German North Sea and a grid connection point on the land. This project was awarded in August, 2020 with a completion date in 2025.
On December 9, 2020, the Nordlink interconnector started its trial run. This 623 km long HVDC transmission link will exchange energy between the Norweigian hydropower and Germany's wind energy. The testing is expected to be completed in spring of 2021.
Approved in May 2019, the Johan Sverdrup p2 project was 75% complete in early November. Due to Covid-19, there was a two-month delay in one of the modules constructed in Spain.
The Sofia Offshore Windfarm was awarded in July 2020 and will link wind farm projects located in Dogger Bank, North Sea, to the UK shore. This project is owned by RWE Renewables and will be capable of transmitting 1,400 MW. Construction is expected to start in 2023.
In April 2020, the EuroAfrica Interconnector project launched tender call for engineering, procurement, construction and installation of the HVDC between Egypt and Cyprus. This VSC-HVDC interconnector will allow bidirectional transfer of 1000 MW between converter stations. The link between Egypt and Cyprus is scheduled to be commissioned in December 2022, while the Cyprus to Crete link will be commissioned in December 2023.
Impact on the American HVDC Market
In South America:
In October, Chile's electric grid coordinator announced the schedule for tendering a USD 1.3 billion, 1500 km bipolar HVDC transmission line. With a transmission capacity of 2000 MW, it will connect Kimal substation in Northern Antofagasta region with Lo-Aguirre substation in the metropolitan region west of Santiago.
Projects in North America:
Known as the New England Clean Energy Connect, the USD 950 million project is a partnership between Hydro-Quebec and Avangard and will include 145 miles of HVDC. The transmission line will transport 1,200 MW of hydropower from Canada through Maine to Massachusetts and into the New England power grid. A lawsuit was brought against this project and as of November, there is no clear results
The SOO Green HVDC project gained funding in March and petitioned the Iowa Utility Board for the construction in September. The HVDC 2.1 GW transmission line will take clean power from Iowa 349 miles to the Chicago, Illinois area and will be placed underground along existing railroad. This project would cost USD 2.5 billion.
Champlain Hudson Power Express developed by TDI New England, is a 1,000 MW HVDC line running 330 miles from Canada to New York City. Going both underground and along roads and railways, the USD 2.2 billion project won approval in 2013, but conservation and social justice groups filed a formal letter of complaint in October, 2020..
In addition to Biden's commitment to renewable energy the grid in much of the U.S. is aging. Both of these factors will make the U.S. a potential market for HVDC linkages in the future.
Looking Ahead

New technological advancements in the HVDC systems' protection and control are making it more attractive technology in both the developed and developing countries. As the utility environment becomes more complex, with the globally shift towards renewables, the demand for HVDC technology will further grow.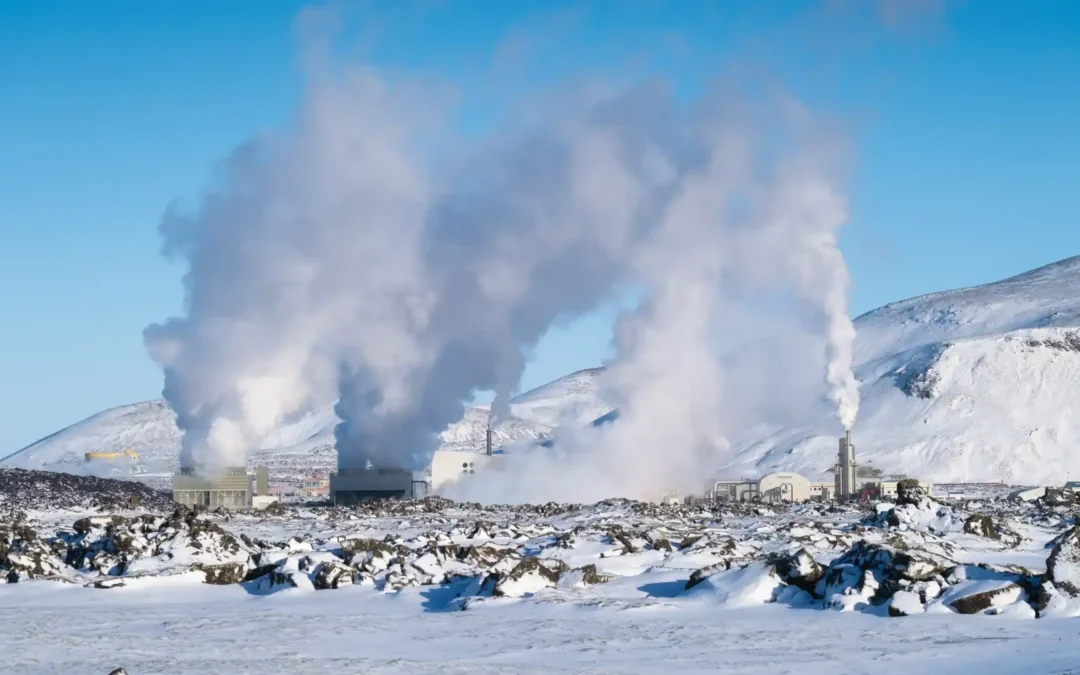 The themes at this year's UN Conference of Parties- COP28- range all the way from Accountability to Urbanization and Built Environment. The agenda for the Energy theme will be addressed between 1st-5th December.   COP28 emerges as a pivotal platform facilitating...
From flash flooding to heat waves, each progressing year is a reminder that climate change is no longer a threat that looms on the horizon, but rather a reality that countries are- often disproportionately- dealing with. Climate change flurrying out of control only...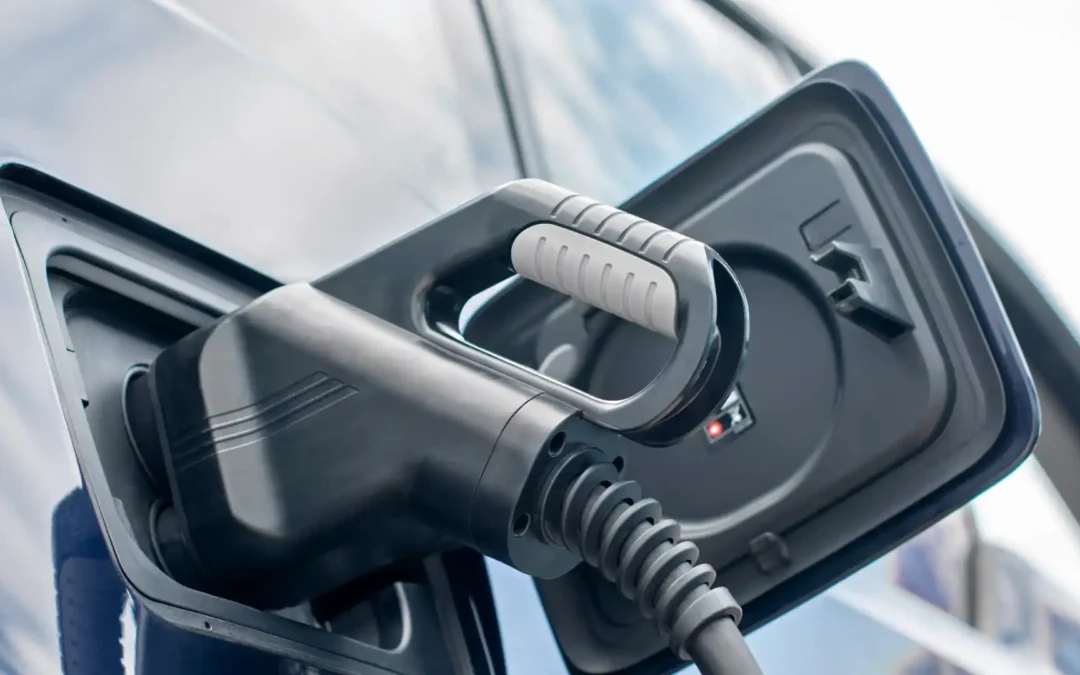 The benefits of incorporating Plug&Charge include streamlined user experience, enhanced security, accelerated EV adoption, universal interoperability, and business efficiency. Plug&Charge technology holds promise for all stakeholders involved in the electric...
PTR Joins Enlit as Knowledge Partner Collaborative Knowledge Partnership    Sunnyvale, USA: Power Technology Research ("PTR Inc."), a leader in energy and e-mobility market research, announced today its knowledge partnership with Enlit. This collaboration is centered...