Summary
Strong economic growth projected for Victorian economy in 2021-2022.
Creation of REZs to have overall positive impact on economy.
Low debt to GSP ratio and strong credit rating has placed Victoria in a strong position to achieve its target of 40 percent renewable energy target by 2025.
In the state of Victoria, the Renewable Energy (Jobs and Investment) Act (REJI) of 2017 was updated in 2019 with the renewable energy targets of 25 percent by 2020, 40 percent by 2025 and 50 percent by 2030. The bill tracks the progress and under section 8 of the REJI Act, the Minister of Energy, Environment and Climate Change is required to report to parliament every financial year the following:
The progress made towards meeting the renewable energy targets.
Investment and employment created in the State of Victoria through renewable energy related projects.
Assessment of outcomes of schemes under REJI Act aimed at enhancement of generation of electricity through large scale plants that employ renewable energy sources or convert renewable energy sources into electricity.
In 2019, Victoria generated 12,113 GWh of electricity from all renewable energy sources. This accounts for 24.9 percent of the total 48,719 GWh of electricity generated. As far as total renewable energy share is concerned, eligible under the Victoria Renewable Energy Target (VRET), it accounts for 24.3 percent of total electricity generated in the State.
It is important to note that bioenergy from native forest wood waste is not considered an eligible renewable energy source under the VRET. Hence there are two categories in the Budget document for renewable energy generation: total renewable energy and renewable energy eligible under VRET.
Wind is the largest contributor to overall renewal energy generation amounting to 12.2 percent. This was followed by solar (rooftop and large scale) amounting to 6.6 percent of total share and hydroelectricity at 4.5 percent. Brown coal contributed the largest share of conventional fuel with 69.2 percent (33,731 GWh) of total electricity generation.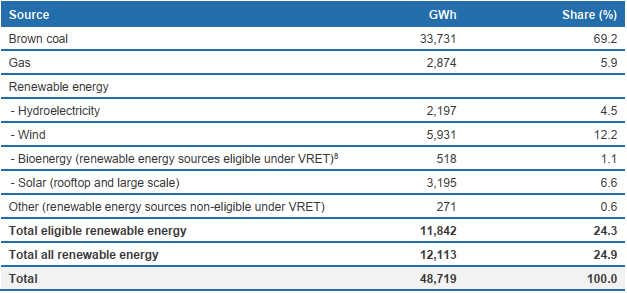 Figure 1: Victorian electricity generation by source for financial year 2019-2020.
Source: VRET 2019-2020 progress report.
According to the International Energy Agency, global consumption of coal decreased by 1.2 percent in 2019 while Victoria's coal consumption decreased by about 2.5%. Although we may come across occasional surges in the consumption of coal in the short run, in the long run, consumption of coal is expected to reduce radically globally. In addition, the pandemic has rung some bells for countries and states to aggressively push for alternative and sustainable energy sources.
Victoria's Minister for Energy, Environment and Climate Change Lily D'Ambrosio while discussing economic recovery stated: 'We are driving our economic recovery from coronavirus with renewable, reliable energy that will save families money and support tens of thousands of Victorian jobs.'
Victoria had to face multiple crises since the beginning of the year 2020, including devastating bush fires followed by once in a lifetime crisis, a global pandemic. The dual crises took an immense toll on the environment and economy of Victoria requiring a proportionate recovery plan shown in the latest budget. Victoria prepared itself in the months following the onset of pandemic for a strong recovery with health and sustainability as cornerstones of overall effort. (A fiscal year in Australia runs from the 1st of July to the 30th of June.)
Healthcare
In the health care system, new beds were commissioned, and additional staff and innovative technology was introduced to cater the potential increase in the demand.
The budget builds on the efforts and investments made in 2020 by providing 7 billion USD for the state's healthcare system. The budget includes:
2 billion USD as a support for health care services which includes support for elective surgeries which were postponed during the pandemic.
156 million USD for metropolitan health infrastructure fund.
95 billion USD earmarked for health infrastructure projects with the following projects of note:
66 million USD to fund cutting-edge equipment such as CT scanners, ultrasound and heart imaging equipment.
31 million USD to improve energy efficiency in hospitals through solar and LED upgrades.
Investment in Clean Energy
1.24 billion USD was set aside in the 2020-2021 budget to transform the energy landscape. Clean energy is seen as an essential component of the recovery effort followed by health sector. As per the official budget document, the Andrews Labor government includes:
421 billion USD will be used to develop Victoria's Renewable Energy Zones (REZ) This investment is expected to trigger economic growth and pave the way for future investments in the renewable energy sector which in turn will support overall economic growth and add new jobs.
The budget provides 9.8 million USD for at least 600 MWs of new, clean energy through a second Victorian Renewable Energy Auction which will help the government achieve its energy target of 50 percent of electricity generation from renewable sources. It is also expected to create approximately 24000 jobs by 2030 followed by creation of 4.5 billion USD worth of additional economic activity.
21 million USD is set aside for local energy projects that increase the use of clean energy, for instance microgrids, stand-alone power systems and neighborhood batteries.
622 million USD is allocated for energy efficiency upgrades for homes, including 250,000 low-income households followed by 35,000 social housing projects, providing cheaper energy for families.
149 million USD have been allocated to expand the solar homes program which includes 42,000 additional solar rebates for households and 15,000 solar rebates for the business. This is the first time businesses receive such rebates.
39 million USD is allocated for clean energy transition initiatives.
2 million USD to transform the way industry uses electricity and to assist business in reducing their electricity bills.
20 million USD for the installation of a fast-charging network for electric vehicles on highways and tourist destination across Victoria.
In an attempt to create jobs and reduce waste, and strengthen the state's recycling sector, 251 million USD will be budgeted for 'Recycling Victoria'. An additional 32 million USD will be allocated to construct regional and material recovery facilities.
Economic Indicators
Before the pandemic, Victoria's economic and employment growth indicators were strong, averaging around 3.5 percent over the last three fiscal years to 2018-2019. Victoria's unemployment rate fell to an eleven year low, to 4.6 percent in 2018-2019. From November 2014 till March 2020 Victoria's economy observed continuous growth in employment, adding 523,000 new jobs, more than any other state in Australia.
But despite growth momentum, the global pandemic has severely impacted the economy. Owing to lower consumer and business confidence followed by lockdown restrictions to curtail the spread of Covid-19, Victoria's GSP (Gross State Product) is expected to contract by 4 percent in 2020-2021, following a minor decline in 2019-2020.
From March to September 2020, employment fell by 180,000 and is expected to decline by 3.25 percent in 2020-2021. Unemployment is estimated to peak at 8.25 percent in the December quarter 2020 and will average 7.75 percent in 2020-2021 fiscal year. But as forecasted, employment rate will bounce back in 2021-2022 and is expected to grow at 3.5 percent followed by continuous growth till 2023-2024.
When it comes to financial management, low debt to GSP ratio and a strong credit rating placed Victoria in a strong position to sustain the global pandemic, but total revenue in 2020-2021 is expected to be 4.2 percent lower than 2018-2019 levels where state tax revenue is also expected to decline by 9.7 percent year on year.
Net debt will surge to 86.7 percent in 2020 and reach 120.7 billion USD by 2023-2024 according to forecasts by Victoria's Department of Treasury and Finance.
Figure 2: Victoria economic forecasts.
Source: Australia Bureau of Statistics, Department of Treasury and Finance.
Total expenditure is expected to rise to 90 billion AUD before declining 6.2 percent in 2021-2022. The peak in the forecast indicates the government's intent to support economic growth in the short term and expenditure will taper off as economy recovers.
Also, low interest rates indicate that increase in borrowings meant for economic recovery will not significantly increase the budget spent on internal debt . This will in turn render borrowing and debt servicing manageable.
Need for Renewable Energy Zones
REZs allow policy makers to bypass the complications that arise due to differences in the timeline related with developing transmission and renewable generation. A large-scale wind or solar power generation project takes 2-3 years or less to construct where on the other hand, planning, permitting and construction of a new high voltage transmission line takes 10 years or more. This disparity in the timeline makes it difficult for solar/wind projects to secure financing without access to transmission especially since approval of new transmission projects are based on an assurance that those lines will be utilized.
The REZ will upgrade the grid infrastructure, connecting users to renewable generation, and thus providing a path to tackle this problem. This is followed by (in some cases) provision of legal and regulatory framework for planning transmission and upgrades paving way for cost effective renewable deployment.
There is much impetus for the creation of these zones and Minister D'Ambrosio has said, "It's a three-in-one investment – establishing Renewable Energy Zones will create local jobs, reduce power prices and advance our work to tackle climate change."
Looking Forward
Victoria is projected to go past its renewable energy target of 25 percent share set for 2020 by the end of this year. Strong economic growth is projected for 2021-2022 and this will put it back on track for economic revival, while creating the fiscal space needed to carry out energy transition in the state. Low debt to GSP ratio and strong credit rating has placed Victoria in a strong position to achieve its target of 40 percent renewable energy target by 2025. The creation of Renewable Energy Zones in Victoria will also have a positive impact on the economy by adding employment opportunities followed by additional investment from private sector paving way for a sustainable economic growth.
Note: For the purpose of this article AUD was converted to USD where 1 AUD = 0.78 USD.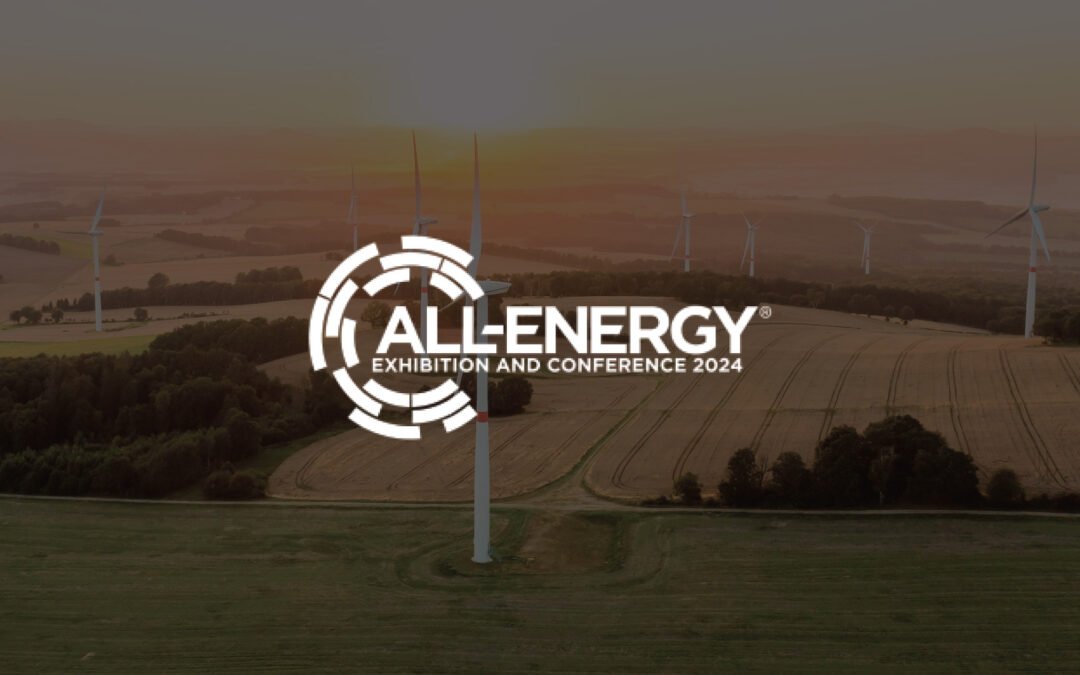 The All-Energy Conference is an annual event that brings together various market leaders, and technological innovators driving the world's transition towards green technology and a sustainable future. This year's conference, held in Glasgow, United Kingdom,...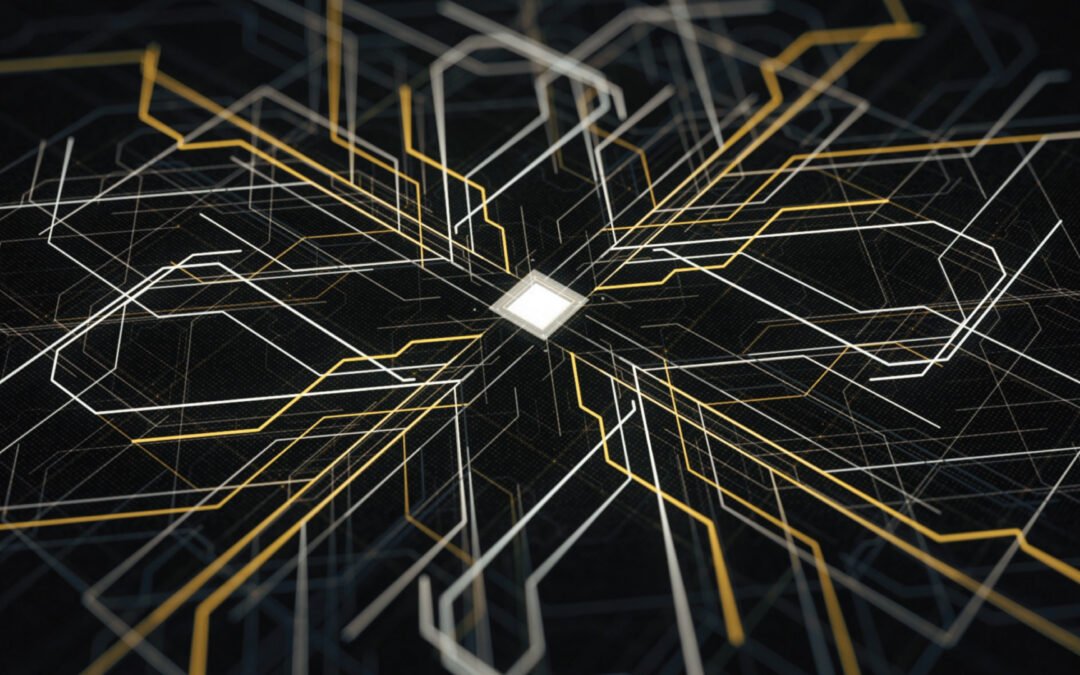 • The share of distributed energy resources is growing at a rapid pace as countries push hard to meet their clean energy and energy efficiency targets.• Australian Energy Market Operator has shown strong inclination towards the development of the market for virtual...
The European Union has been one of the biggest regional bodies to play its part in the acceleration of green mobility and technology, whether it be the ground breaking EU Green deal that set zero emission precedents for so many others, or the recent 2035 ICE Passenger...
In a significant development towards environmental sustainability, the Port of Aberdeen has unveiled an ambitious plan to become the first net-zero port in the UK by 2040. With a substantial investment of £55 million over the next decade, the port is fully committed...