The Middle East has primarily relied on oil and gas resources to meet power needs. However, Middle Eastern countries are gradually increasing the share of renewables in their generation mix. KSA and UAE are the key countries which are actively participating in this transition, with the UAE leading the way with 8% of renewable share in the generation mix till date. KSA and UAE have remained major demand centres, but the energy transition is changing the landscape in the Middle East and even in Africa. The region has a substantial presence of SVCs supporting the utility sector to keep grid stability intact. In recent years, the regional FACTS market has observed a number of STATCOMS being deployed in support of utilities and the industrial sector (mainly steel and O&G).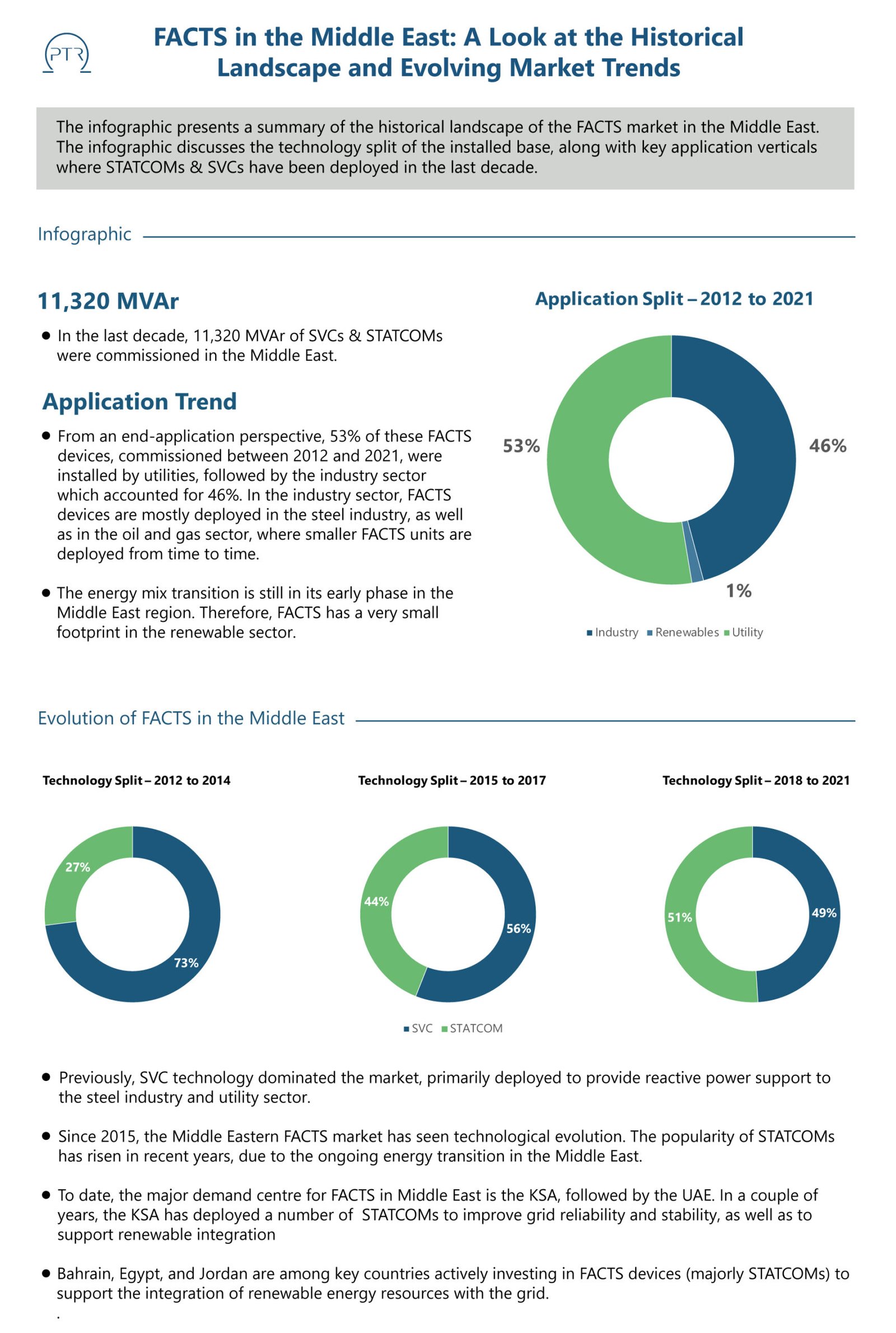 Flexible AC Transmission Service Overview
The research presented in this article is from PTR's Flexible AC Transmission service. For information about this service please submit a request shown below.
Contact Sales:
 Europe
+49-89-122500950
Americas
+1-408-6220456
Japan
+81-80-7808-1378 
GCC/Rest of APAC
+971-58-1602441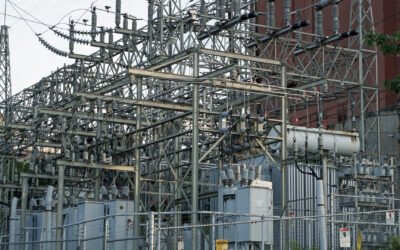 • Germany is one of the leading countries in Europe in terms of adoption of renewable energy and has made significant effort over the years in order...