Customer Request:
A tier-1 manufacturer of T&D equipment wanted market analysis of various MV Switchgear products in their portfolio incl. AIG/GIS Primary switchgear, AIS/GIS Secondary Switchgear, Outdoor CBs and Auto-reclosers in 18 high demand countries around the world in APAC, EMEA and Americas. In addition to market sizing, market shares and ASPs were also required
Solution:
Given the complexity of MV Switchgear market and variance of switchgear types being used in different countries, a large primary research effort was carried out complimented by vertical-specific equipment topology-based market models.
In the first phase, market models were finalized and approved by the client after comparing the outputs of the models for 3 pilot countries well understood by the client. Once the market model was finalized, interviews were carried out in all countries simultaneously with utilities, regulators and manufacturers to gather information around grid parameters like substation design topologies, equipment preferences(e.g. AIS vs GIS use), replacement rates and  supplier preference.
With this information and further input data from secondary sources, market sizing for 18 countries was calculated from the market models and market shares were estimated. Afterwards, another round of interviews were carried out to verify the calculated market sizing and market shares by speaking to equipment suppliers in these countries to confirm the results. Overall for this project, 70 interviews were conducted which combined with 12 vertical specific market models were able to fulfill the client's information requirements.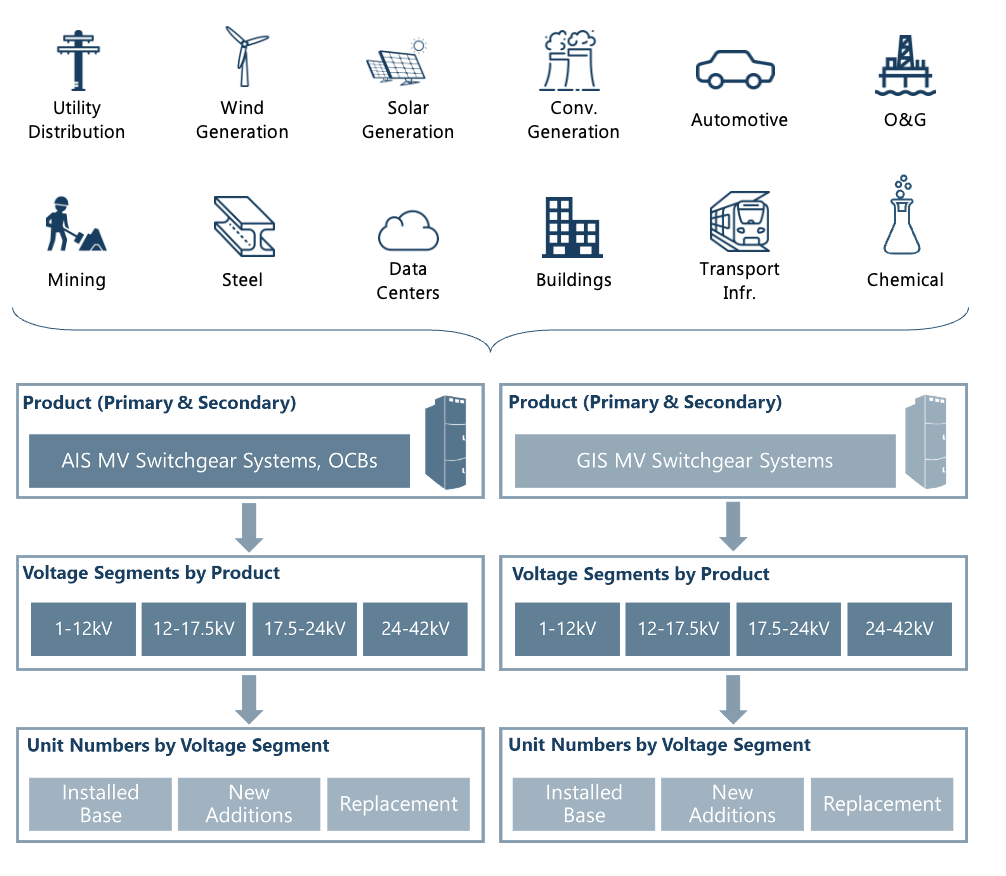 Download Service Overview (PDF)
Contact Sales:
 Europe
+49-89-122500950
Americas
+1-408-6220456
Japan
+81-80-7808-1378 
GCC/Rest of APAC
+971-58-1602441