E-commerce industry has grown tremendous in the last decade; nearly 15% year over year.
Within the trucking industry, delivery vehicles are best placed for full electrification in the near future.
The World Economic Forum (WEF) predicts 36% increase in delivery vehicles in inner cities by 2030.
The transportation sector contributes close to a quarter of global Greenhouse Gas (GHG) emissions, and with rising concerns, worldwide policies are being formulated to reduce these emissions. Globally, zero emission goals not only impact the passenger vehicle segment but also other forms of transport such as commercial vehicles, buses, trucks, and the maritime industry. The policies extend to the aviation industry, although in this case, it is only in the conceptual stage.
One of the major initiatives is the EV30@30 campaign which started in 2017, by the Clean Energy Ministerial (CEM). The CEM includes 28 countries and the European Commission and set the Electric Vehicle Initiative (EVI) with the goal of attaining 30% electric vehicles by 2030. The percentage is defined by dividing total electric vehicle sales by total vehicle sales and the target applies to the collective CEM-EVI membership, not to individual countries. The CEM group of countries are responsible for producing close to 83% of GHGs, but they also account for over 80% of global clean energy investments. National and subnational governments companies, non-governmental institutions and aligned initiatives can participate in the EV30@30 campaign.
Power Technology Research data shows that passenger EVs in Australia grew 54% from 2018-2020. For the same time, Germany passenger EVs grew 75%, UK showed a growth of 55% followed by US which showed a growth of 58%. The highest growth was observed in Germany where the lowest growth was observed in Australia.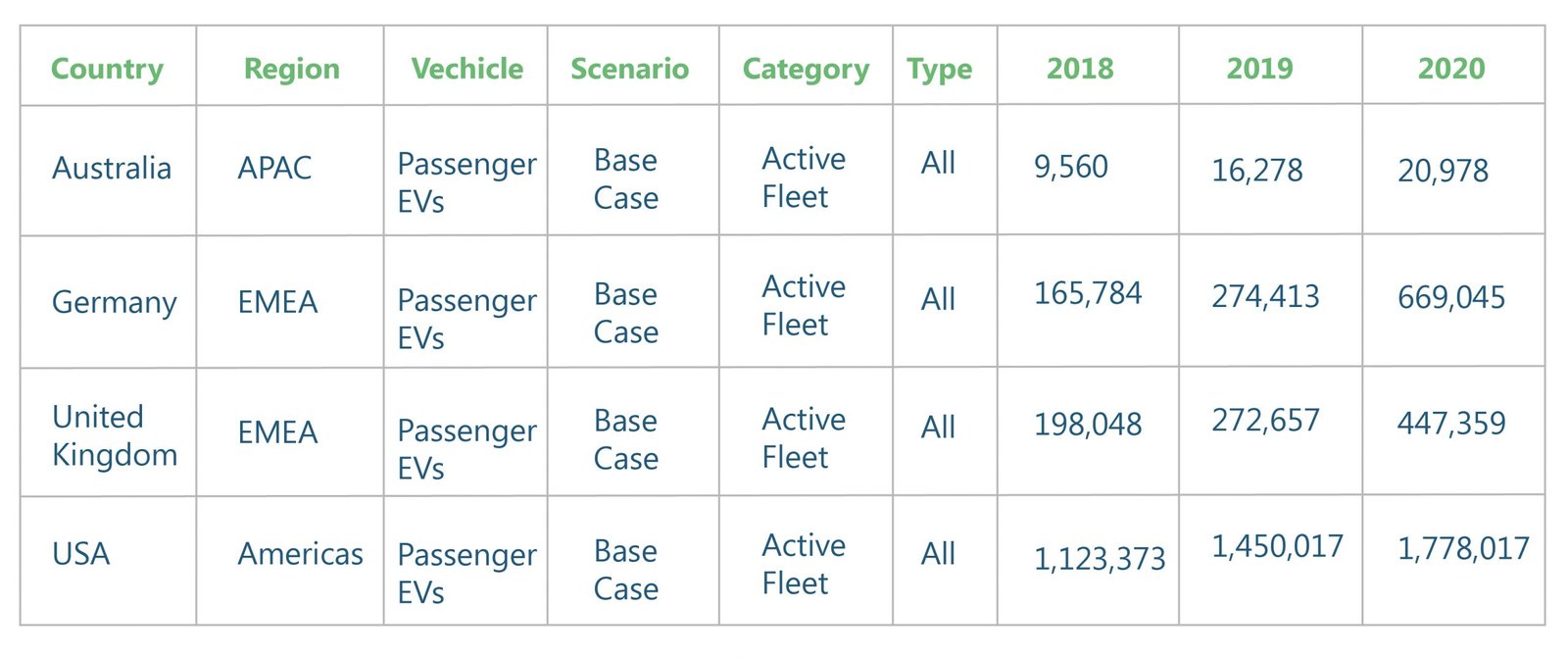 Figure 1: Passenger Electric Vehicles in Australia, Germany, UK and U.S. from 2018-2020.
Source: Power Technology Research
Impact of COVID-19 on E-commerce industry
For the last decade, the electric vehicle industry has observed tremendous growth growing nearly 15% year on year. Covid-19 affected many businesses negatively, however it had some positive effects for the electric vehicle industry:
Consumer buying patterns were altered and online shopping became the new normal.

Additionally, it triggered a demand for same or next day deliveries, dynamic on demand services and hyper local shopping. Hyper local shopping refers to buying from businesses in your vicinity for instance nearby general merchant, restaurant, market, mall and other products and service providers
Convenience in shopping took center stage and is driving consumer satisfaction hence the demand for fast, safe and efficient last mile operations has also increased significantly.
The surge in e-commerce caused a steep rise in the number of last mile delivery vehicles and this led to an increase in the fossil fuel emissions and consumption. According to the WEF, there was a 25% increase in e-commerce delivery in 2020 and they predict a 36% increase in inner cities by 2030.
Plans of electrification of major fleet operators
Fleet operators are companies that own or lease vehicles to businesses or organizations to be used in a variety of ways including the transportation of goods. Many of these large and small supply chain enterprises/fleet operators are embracing environment friendly logistic practices:
E-commerce giant Amazon was one of the first to sign the Climate Pledge and made a commitment to become net carbon zero by 2040. The company has ordered 100,000 electric delivery vans from Rivian, an American electric car manufacturer, and is testing them in various locations. Amazon also ordered 1,800 electric vans from Mercedes-Benz for its European delivery fleet.

FedEx plans to electrify its entire parcel pickup and delivery fleet by 2040. Moreover, it plans to invest USD 2 billion dollars for vehicle electrification, sustainable energy, and carbon sequestration during that period. With close to 3,000 electric vehicles in service, they recently placed an order with General Motor for 500 EV600s, an electric light commercial vehicle.

UPS is investing in Arrival, a UK based electric vehicle manufacturer, and has ordered 10,000 electric vehicles to add to its fleet in North America and Europe. The initial 10,000 will roll out from 2020 to 2024 and UPS has an option for an additional 10,000 during this period. In addition, on the truck front, UPS has placed orders for 125 Tesla semi-trucks and is collaborating with Daimler Trucks to develop a Class 8 electric truck.

IKEA also has a goal of zero emission home deliveries. IKEA's goal is to have 25%

of its last mile deliveries done by electric vehicles by 2025. IKEA prioritized New York City, with 40 vehicles and the Los Angeles area with 50 trucks. To help them attain their goal, they are using Fluid Truck, an online vehicle rental platform with a fleet of electric trucks, that can be lease as needed.

In line with its sustainability goals, DHL intends to reduce all transport-related emissions to zero by 2050. With 18% of the current fleet electric, DHL plans to electrify 60% of its fleet by 2030. Recently, they accelerated their carbon neutral roadmap by investing over USD 8 billion to reduce their CO2 emissions over the next 10 years covering, not only zero-emission vehicles, but also alternative fuels for aviation and investments in climate-neutral buildings. DHL announced a partnership with Fiat E-Ducato for 14,000 electric vans in Europe by 2030.
Shift from ICEs to BEVs
In the U.S. alone, medium, and heavy-duty vehicles contribute 24% of transportation sector emissions. Some segments of transportation, like buses, have already made progress in electrification but trucking on the other hand has been slow in adopting low emissions technology. For large, heavy trucks the switch from Internal Combustion Engines (ICEs) to becoming Battery Electric Vehicles (BEVs) is complicated. Batteries don't provide enough range and don't have enough power for some type of vehicles, like garbage trucks, that have an extra system for hydraulic trash compacting. However, for last mile delivery trucks, full electrification is possible now.
What makes electrification of last mile delivery so feasible?
Trips are well defined and short haul in nature, usually ranging from 50-200 km, well within battery capabilities.

The lack of charging infrastructure is of less concern as delivery vehicles can return to their bases (depots) where they can charge.

With overnight charging at the depot there is no need for costly fast charging infrastructure.

Lastly, overnight charging is the most economical solution for fleet operators

.
Looking ahead
Although the initial cost of electric vehicles is higher than that of internal combustion vehicles, several factors must be considered:
Operational costs of EVs are less, considering that maintenance expenditures are roughly 60%

.

Saving in fuel cost, especially if the vehicle is charged overnight when electricity costs are lower.

Policies may drive you there. For example, cities in the Netherlands

will only allow emission-free delivery vehicles starting in 2025.

A green image is beneficial for a corporation especially as consumers becoming more aware of climate concerns.
It seems many last mile delivery vehicle operators are adding EVs to their fleet and the factors above should push those numbers up.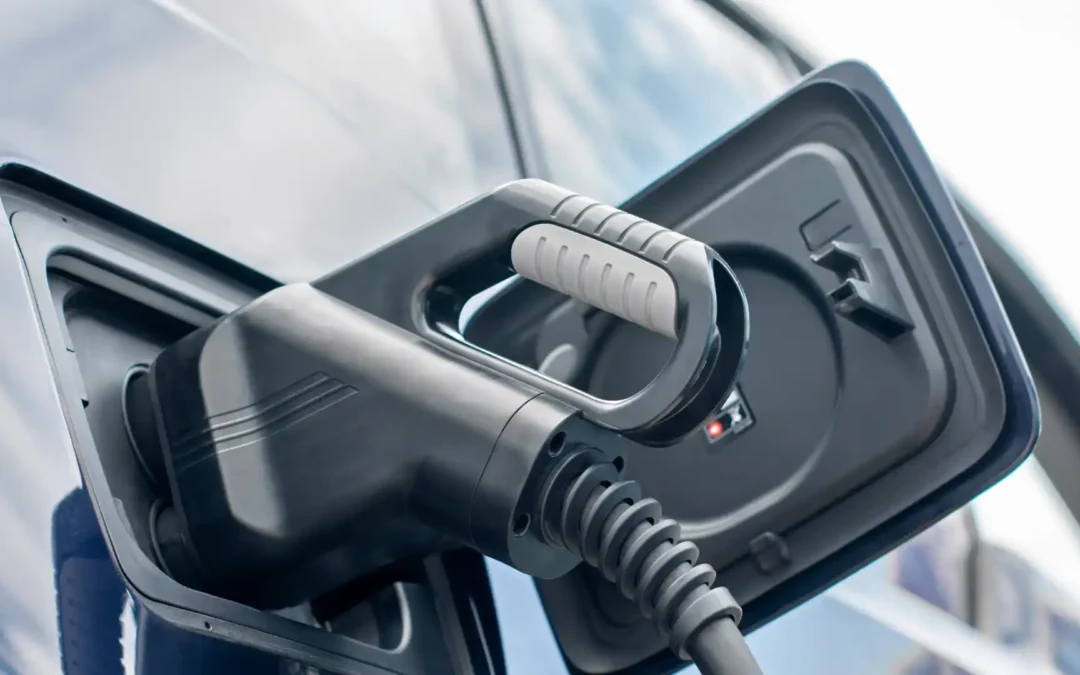 Plug&Charge is a recent innovation that can initiate charging, receive power, and handle payments directly through the charging cable, improving the experience of EV users. The EV owner signs up for charging services with a mobility operator and establishes a...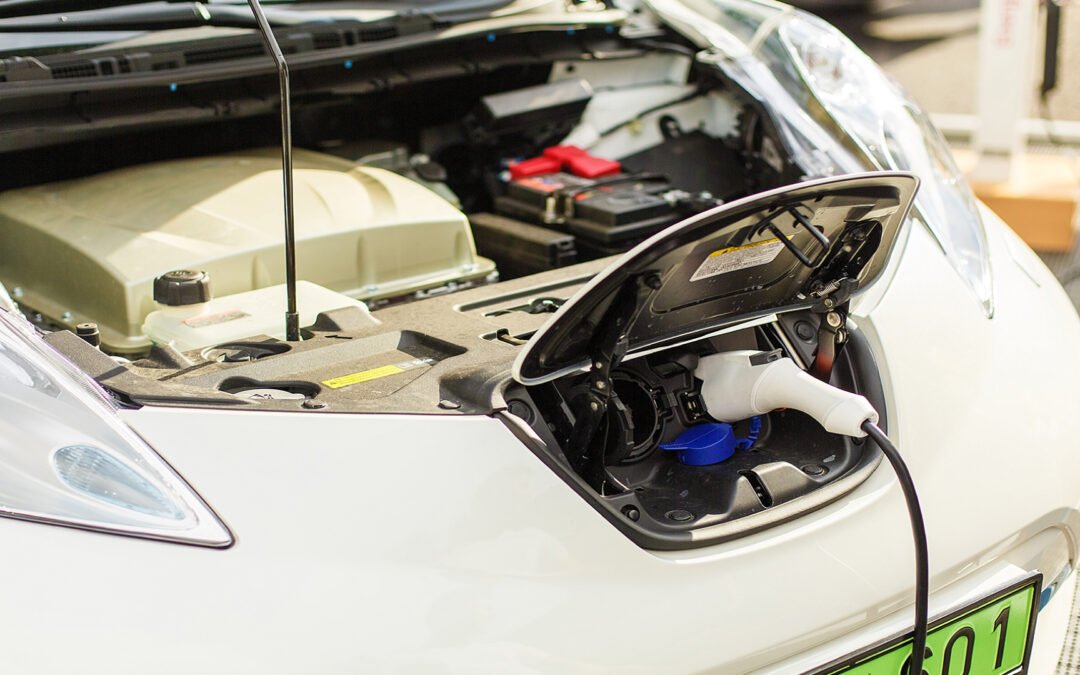 Shift to EVs led to smart charging stations, increasing user experiences, but introduced cybersecurity risks. The whitepaper delves into recent EVSE challenges and cybersecurity research, trends, insights, findings, and projects by national laboratories, CPOs, and...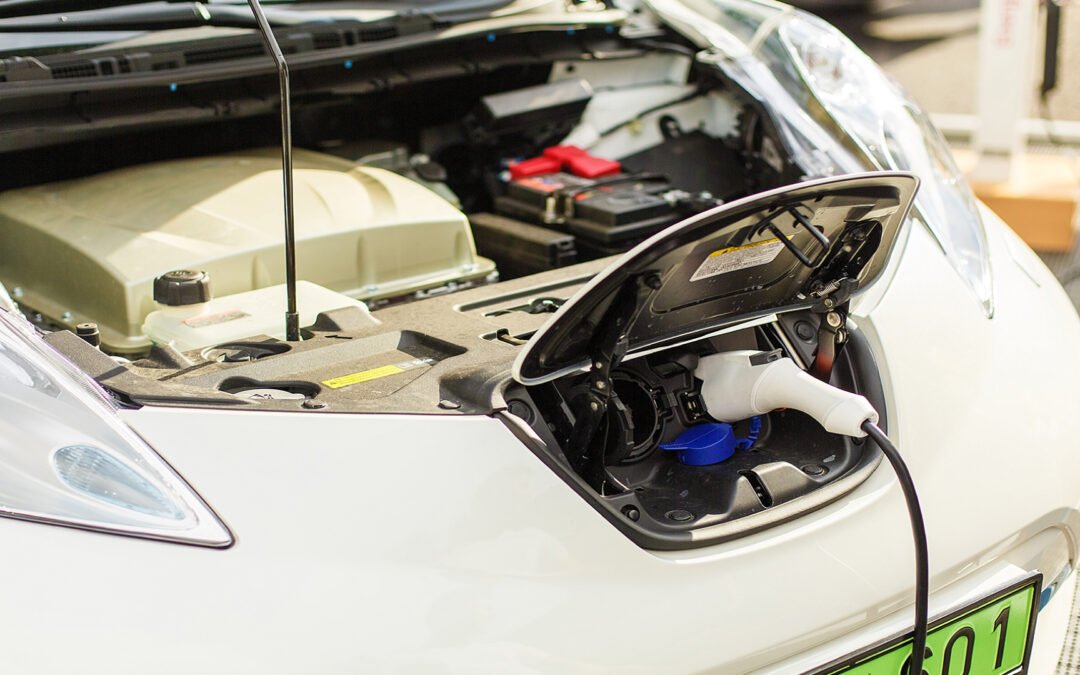 The market for Electric Vehicle Charging Infrastructure is growing exponentially due to the dynamics of goals set by different countries regarding electrification. Alongside, due to time constraints, the demand for High-Power DC Chargers has also accelerated. Some of...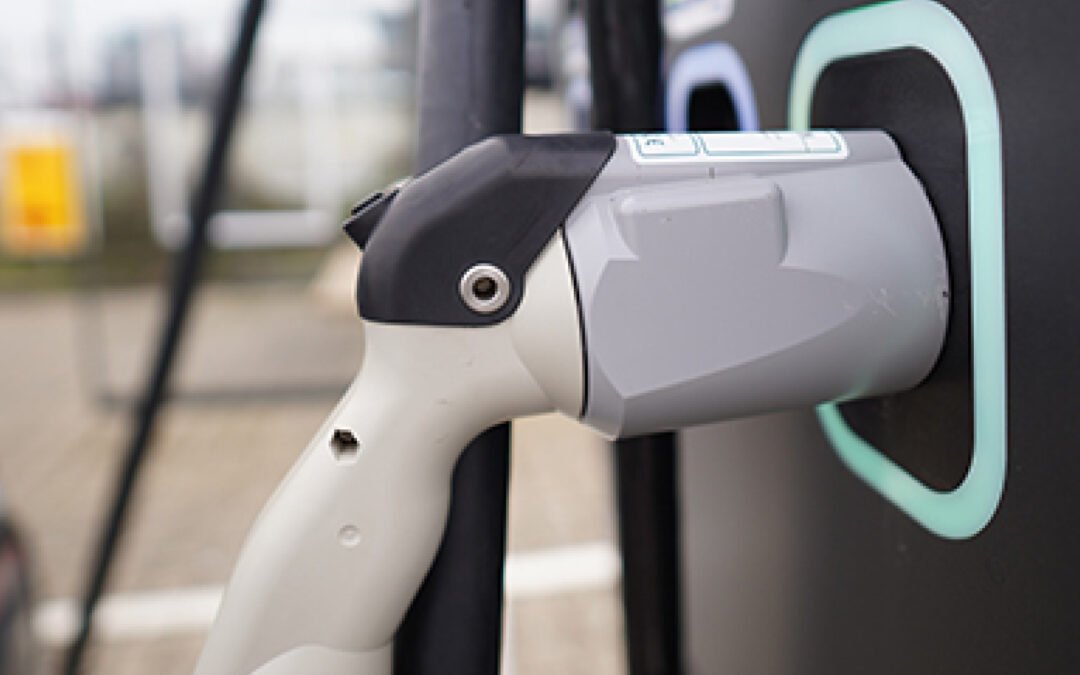 • Tesla has introduced a NACS connector for electric vehicle charging.• With the introduction of the NACS connector and the existing Tesla Superchargers network, Tesla is expected to enable widespread adoption of EVs in the market.• Many automobile OEMs are...