The electrical power sector has been focused on achieving decarbonization by increasing the deployment of renewable energy sources, through incentives and legislation. Energy storage systems (ESS) are essential to reduce curtailment, increase grid flexibility and ensure system reliability in order to make the penetration of renewable energy sources more viable. Germany is one of the leading countries in Europe in the adoption of renewable energy. The country has set the target to cover 80% of its gross electricity consumption by renewable energy sources by 2030, which is one of the driving factors for the ESS market in Germany. The incentives and legislations fostering renewable energy would further increase the deployment of energy storage systems in Germany.
Energy Storage Service Overview
The research presented in this article is from PTR's Engery Storage service. For information about this service please submit a request shown below.
Contact Sales:
 Europe
+49-89-122500950
Americas
+1-408-6220456
Japan
+81-80-7808-1378 
GCC/Rest of APAC
+971-58-1602441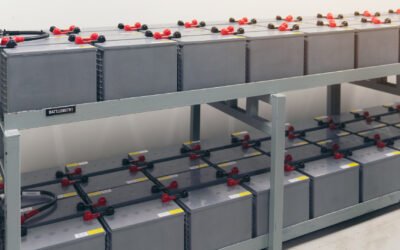 • The most common types of flow batteries are vanadium redox batteries and zin bromide batteries.• The battery flow technology is not widely...