Asia Pacific EV Charging Infrastructure conference was held on 8th-9th February in Singapore. The theme of the conference centered around highlighting the key developments and improvements of electric vehicle charging infrastructure around the world with a specific focus on APAC region.
Various industry leaders and key stakeholders (CharIN, Mobility House, Virta, Shell, Delta, Witricity etc.) took part in the conference. PTR was also part of the conference and I presented in-depth presentation on the key trends in the EV charging infrastructure market, insights on vehicle electrification trends, gave an overview of the global EV chargers market with focus on APAC, and discussed EVSE policies, incentives. Additionally, we had a Leaders panel discussion session held as well during the conference in which I took part in a panel discussion where we discussed the role of policies and regulations shaping the future of EV charging infrastructure market, the need for more charging infrastructure in semi-urban and rural areas and standards driving the EV charging market.
One interesting aspect of the conference was that key hot topics in EV charging market were discussed at great length like Vehicle to Grid Technology (V2G), Wireless charging, Public charging infrastructure for Heavy duty vehicles, role of energy retailers and Charge Point Operators (CPOs) in extending the charging network etc. It was refreshing to see some of the latest successful pilot projects ongoing in various parts of the world to make EV adoption easy for the masses and to see that key industry leaders are focusing on continuous improvement in charging technologies.
A particular highlight from the conference was the keen focus and interest from South-East Asian countries (Philippines, Indonesia, Malaysia, Vietnam) to rapidly increase electrification in their countries and learn from the success and mistakes from their Chinese, European and North American counterparts.
All in all, the atmosphere of the conference was highly energetic and optimistic which left me with a sense of confidence that although electrification has been slow in this part of the world but it is quickly going to take up pace in coming years and contribute to the global de-carbonization goal.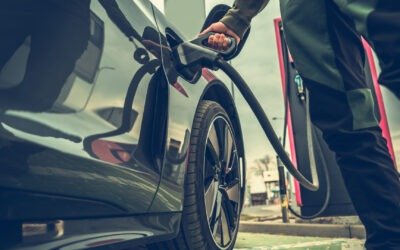 The implementation of California's Advanced Clean Cars II (ACC II) rule, a state policy, has the potential to significantly hasten the widespread...