European manufacturers like ABB, Schneider Electric, and Siemens are front runners in the EMEA MV switchgear market. Although, specifically for MV AIS market, local players like Alfanar in Saudi Arabia and Actom in South Africa have very good relations with customers on ground, helping them win significantly more business in these markets as compared to the European players.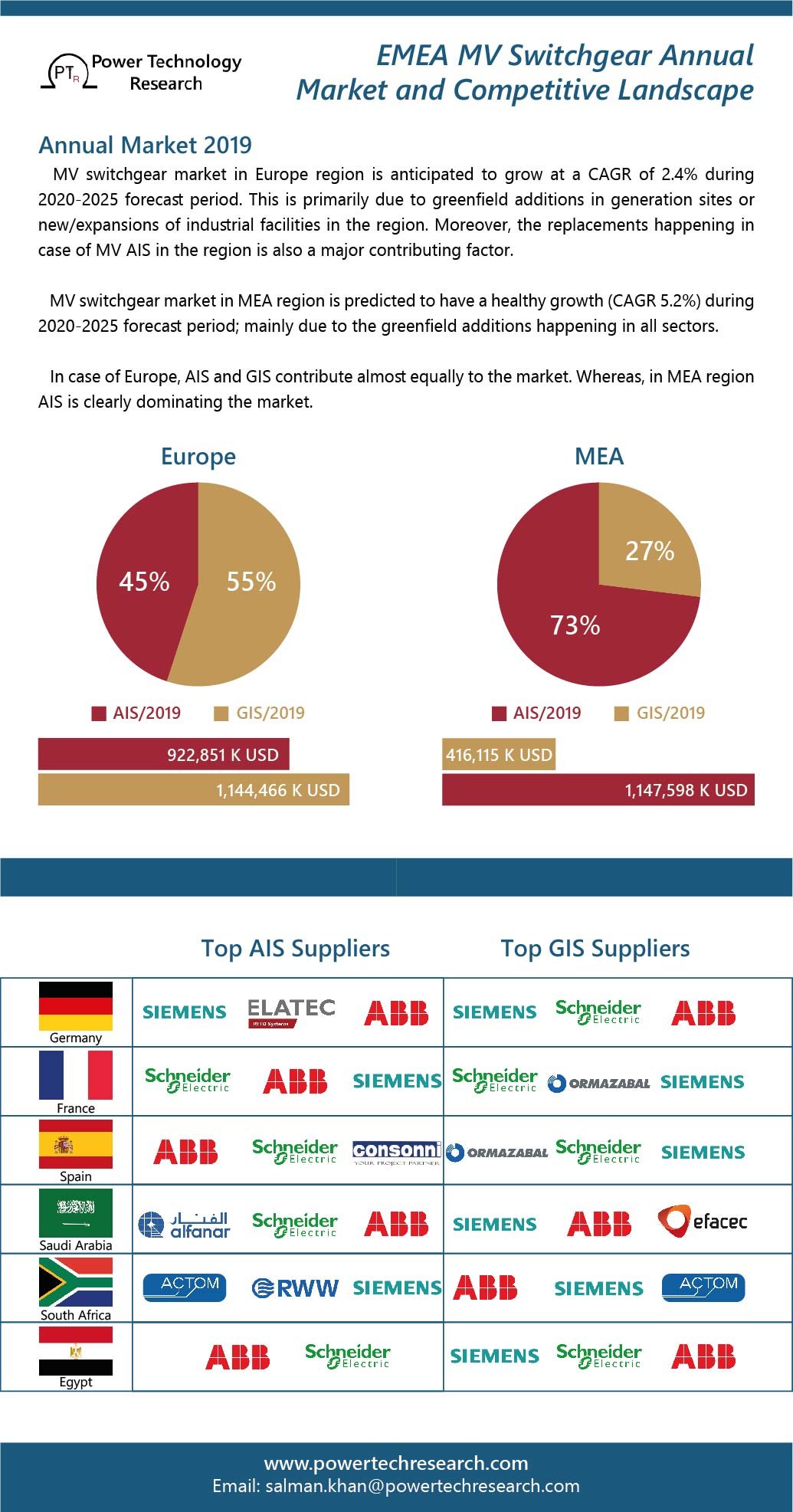 Annual Market 2019
MV switchgear market in Europe region is anticipated to grow at a CAGR of 2.4% during 2020-2025 forecast period. This is primarily due to greenfield additions in generation sites or new/expansions of industrial facilities in the region. Moreover, the replacements happening in case of MV AIS in the region is also a major contributing factor.
MV switchgear market in MEA region is predicted to have a healthy growth (CAGR 5.2%) during 2020-2025 forecast period; mainly due to the greenfield additions happening in all sectors.
In case of Europe, AIS and GIS contribute almost equally to the market. Whereas, in MEA region AIS is clearly dominating the market.
Europe:
GIS/2019: 55% / 1,144,466 K USD
AIS/2019: 45% / 922,851 K USD
MEA:
AIS/2019: 73% / 1,147,598 K USD
GIS/2019: 27% / 416,115 K USD
Download MV Switchgear Service Brochure:
Contact:
Sales Team:
Aleezeh Shahid - Product Manager, MV Switchgear