DISTRIBUTECH International is an annual event that brings together stakeholders in the transmission and distribution of electricity. The conference and exhibition offer education, information, products, and services related to electricity delivery automation and control systems, energy efficiency, demand response, renewable energy, and more. This year's event was one of the most well-attended ones in the event's long history, with 500 exhibitors and around 17000 attendees.
One of the key takeaways from this year's event is that the conversation in the industry has evolved from products being discussed to solutions combining several aspects of hardware and software products. This year was different, unlike previous years where the conversations and exhibitors revolved around one or two themes based on "buzzword topics of the time" such as AMI, IoT, and drones. The reason for this shift has to do with the complexity and scale of the energy transition challenge.
With more and more Distributed Energy Resources (DERs) being integrated into the grid, EV chargers being connected due to strong incentive-backed EV growth, and the need to better monitor and control "traditionally unintelligent" distribution networks in a smart way, utilities are looking for solutions to ensure network resilience and the security of supply. As a result, vendors of DERMS, ADMS, and SAS solutions will be at a distinct advantage over others based on the "completeness" of their solution and their ability to address multi-faceted solution requirements.
Schneider Electric, for instance, has developed an end-to-end portfolio of solutions combining their hardware and software products organically developed or acquired inorganically to position for this change. We expect to see more and more focus from utilities on complete turnkey solution requirements as the grid resiliency needs grow in the future.
Another interesting point to highlight is the presence of EV charger suppliers in a traditionally Transmission & Distribution (T&D) solutions exhibition. This highlights the growing role of EV chargers in the distribution networks and the opportunity that US utilities have in creating and managing their own EV charging networks, especially as V2G standards take shape and the active EV fleet grows.
Collaboration was also a recurring theme at the event. Collaboration between customers and vendors to develop solutions, a collaboration between customers for lessons learned, and collaboration between vendors for innovation. Because of the complexity of the energy transition challenge and the scale at which the change needs to happen, there is no scenario in which we can make progress without actively collaborating to make and implement solutions that will ensure a resilient grid that can act as a backbone for electrification as a way to decarbonize.
Despite the challenges ahead, there is reason to be optimistic. The conversation in the sector on energy transition is now actively backed by cutting-edge solutions and their implementation. There is still a long way to go, but at least in the power grid sector, progress in the right direction will scale up in the coming years.
In conclusion, DistribuTECH International 2023 was an informative and thought-provoking event that highlighted the challenges and opportunities facing the power grid sector. It showcased the need for complete turnkey solutions that can address the multi-faceted requirements of utilities, the growing role of EV chargers in the distribution networks, and the importance of collaboration in achieving a resilient grid that can support electrification as a way to decarbonize. While there is much work to be done, the progress made so far is encouraging and sets the stage for continued progress in the years to come.
EV Charging Infrastructure Service Overview
Contact Sales:
 Europe
+49-89-122500950
Americas
+1-408-6220456
Japan
+81-80-7808-1378 
GCC/Rest of APAC
+971-58-1602441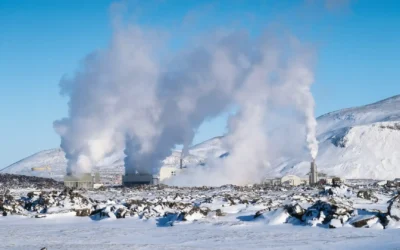 The themes at this year's UN Conference of Parties- COP28- range all the way from Accountability to Urbanization and Built Environment. The agenda...