Power Quality Meters Market Research
Power Quality is one of the most discussed topics in the T&D sector. With its implications on the economic and financial sector of the country, there is an increasing trend to uplift the T&D infrastructure to ensure better power quality in the grid. Power Quality (PQ) meters are one of the most essential instruments to measure and enhance the performance and quality of operation in generation, transmission, distribution and industrial sectors. PTR has extensively researched power quality meters which are class A (IEC 61000-4-30 compliant), to size their market and to conduct detailed competitive and qualitative analysis. The aim of this service is to provide you the market potential of PQ Meters in seven territories, PQ meters regulations in place in these regions along with the market positioning of existing suppliers.
What is Covered in this Analysis?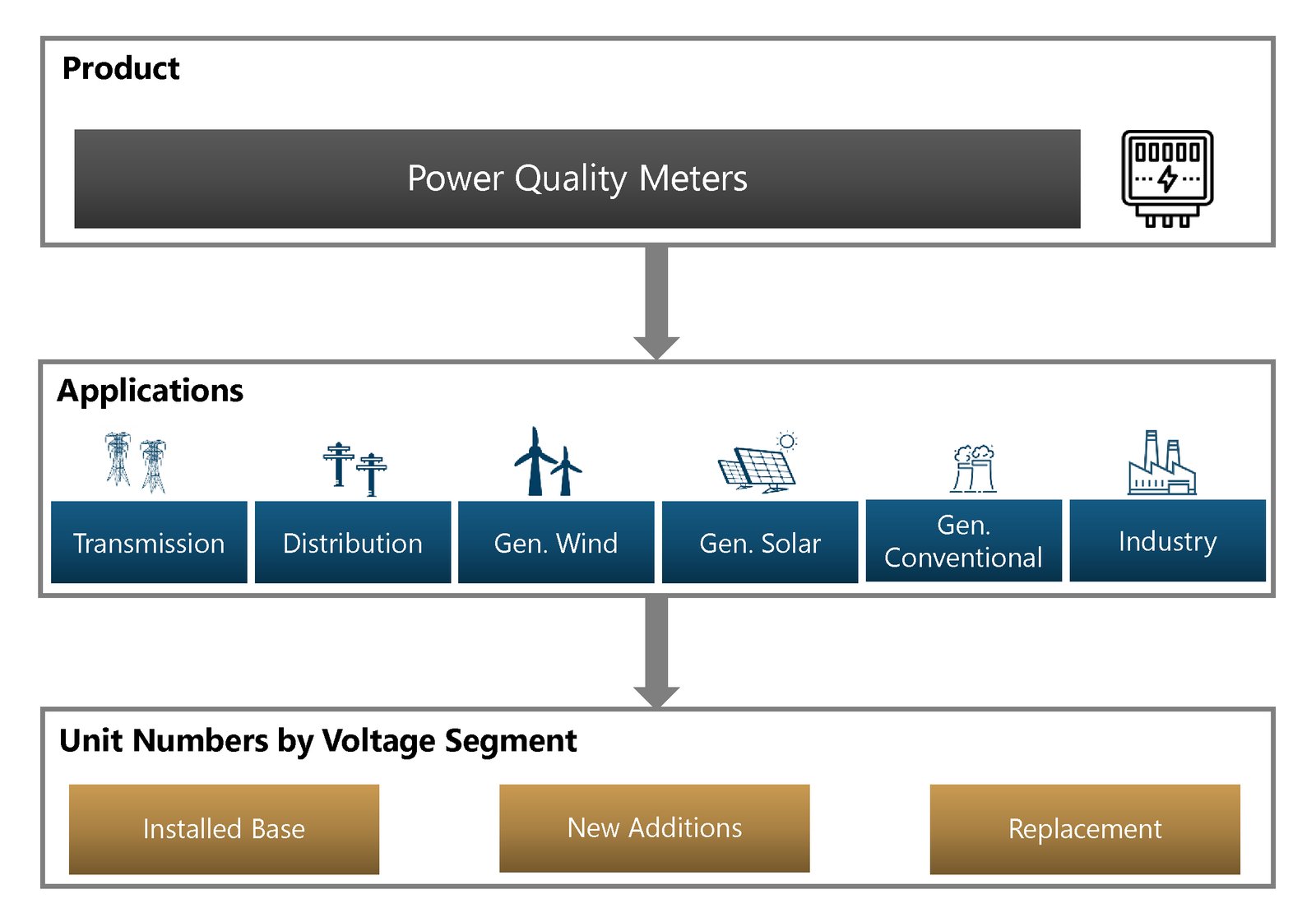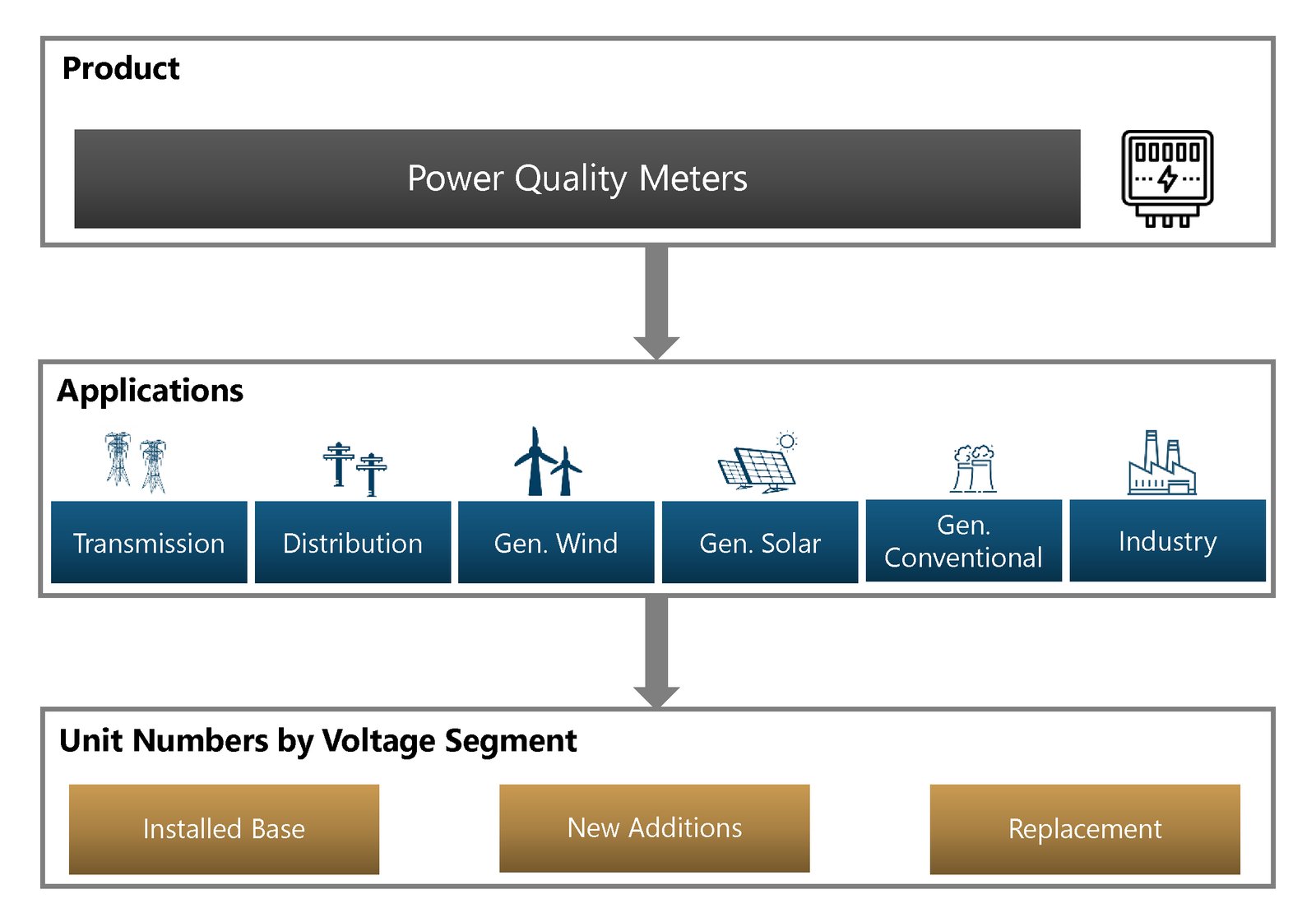 Competitive & Qualitative Analysis
Product Specific Market Shares by region

Top 5 competitors by Region

North America

Europe

South America

APAC

China

India

MEA
Competitive Profiles by Region
4 Top OEMs per region

Product portfolio

Company Profiles
Product portfolio by region
Region Overview
Market Setting
Trade Overview
Standards and Regulations
Equipment specific standards by region
Market Accessibility

Procurement Preferences
Business Preferences
Geographies Evaluated – Global Scope, 5 Regions, 2 Countries
Outputs Available In Excel & PowerPoint Reports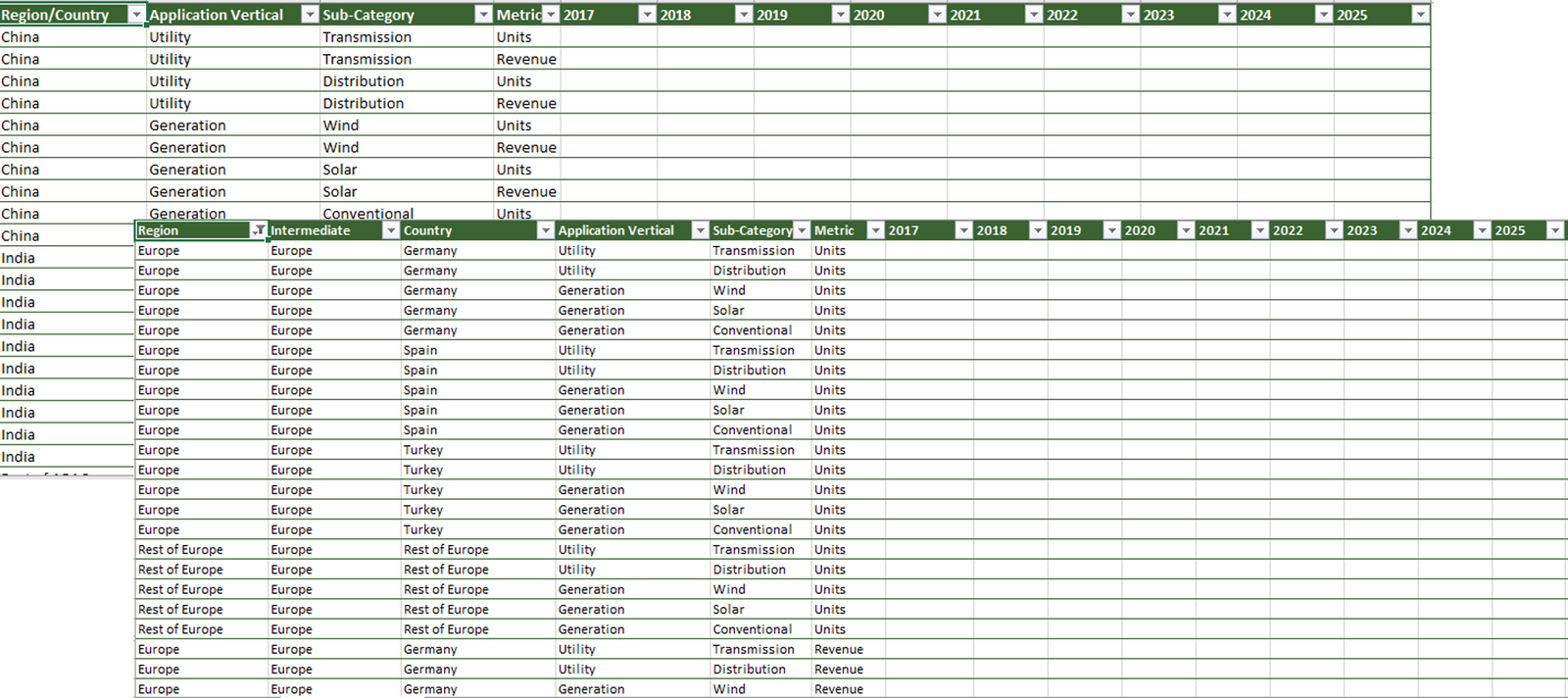 Unique Value of this Service
Country/utility specific plans regarding improvemnet of network power quality are combed through to achieve highest quality forecast.
Modular, flexible offering. Get only an extract of the service, customized to your specific requirements and pay accordingly.
Extensive product benchmarking is done against existing and new PQ meter standards which provides an accurate view of competitive landscape.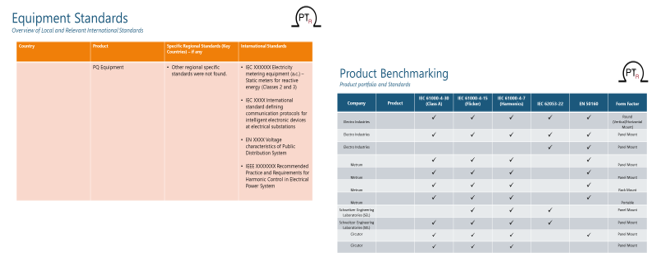 Extensive market research experience and insights, based on dozens of successful grid market studies conducted for Fortune-500, DAX and NIKKEI clients.
PQ meters Service Brochure: