AI in Power Grid Market Analysis
The global energy system is currently undergoing massive transformation, and it will continue to become more decentralized, digitalized, and decarbonized in the coming decades. The effort to decarbonize the energy supply is also causing significant decentralization in the power sector. To manage this increasingly complex system and optimize it for low greenhouse gas emissions, all sector players, including consumers as well as utilities, will need to be much more coordinated and flexible.
AI has enormous potential to support and accelerate a dependable and low-cost energy transition, with applications ranging from optimizing and efficiently integrating variable renewable energy resources into the power grid to supporting a proactive and self-sufficient electricity distribution system to enabling new revenue streams for demand-side flexibility. AI-powered grid services, ranging from customer engagement activities such as home energy management systems (HEMS), building energy management systems (BEMS), EV smart charging platforms, to grid flexible services such as virtual power plants (VPP), distributed energy resource management systems (DERMS), and advanced distribution management systems (ADMS), are actively enabling electric utilities and prosumers to actively participate in managing the complexity of grid efficiency.
In recent years, the leading industrial equipment suppliers have shown a great interest in acquiring software solution firms to enhance their expertise in the digitization of the industry, utilities, and energy sectors. Few of the major events include Hitachi acquiring Global logic to strengthen the digital portfolio of "Lumada" to offer AI-powered services in the industry and energy sector, Schneider Electric acquiring Instep software to provide real-time performance management and predictive asset analytics software and solutions for the power and utility sector, GE acquired multiple AI solution providers including ServiceMax Inc., Wise.io, and Bit Stew Systems to enhance predictive intelligence.
Through PTR's AI in Power Sector Service, we provide you with all the key trends, figures, and data points along with our expert analysis so that you can focus on making the important decisions you need to make with confidence. PTR's database, detailed global market report, and the signature PTR Sonar platform make this service an all-encompassing informative asset that provides you with the latest intel along with a clear analysis of what it means for you.
Key Questions Addressed in the Service
Regional/Global regulations, policies, and incentives fostering AI-Applications.
What are key application areas in the utility sector, where AI application is advancing?
What are key trends of AI-powered grid services global/regional market?
Identification of the key AI-powered grid services regional markets. For example, a List of countries that are actively deploying AI-powered solutions and can be considered matured/experienced markets and a list of countries that are new in this space and can be considered new entrants.
Who are key market players of AI-powered grid services global Market/ particular region?
Scope of Research – AI in Power Grid
Scope of Research – AI in Power Grid
Why Choose Power Technology Research?
Too often is third-party market research disregarded by decision makers due to ambiguous methodology and uninspired presentation. This had led most market research to remain relegated to 'me-too' slides, often remaining a footnote in presentations. Our goal is to change that, and bring back pro-active decision making within the global power and e-mobility sectors by providing market research based on a transparent and flexible methodology.
While working with you, we will do everything to ensure that we are strictly following our three pillars of excellence: Transparency (meaning no black-box datasets with our analysts supporting the data provided), Diligence (deep technical knowledge translating into the research for you) and Digestibility (ensure working with you once you have purchased the service, to answer any questions so you can utilize the data as you intended). These claims are backed by our track record of working with some of the largest companies in industry and their testimonials.




"Very professional with consultancy approach. Which means, hearing your client's needs and understand it while making them feel comfortable. Also very intelligent being able to build such cost model."
"PTR was able to provide a level of depth to its methodology not replicated by other research companies I have worked with. It was a pleasure to work with PTR in developing our market strategy and a step-up from alternatives available"
"I was impressed by PTR's level of knowledge and insight on the automation industry. Their work is professional and they are good fun to work with too. I would have no hesitation in recommending them to others"
"Thanks to Power Technology Research for the great support in terms of market modelling and in getting a better understanding of the different applications. All our discussions and meetings were very fruitful and as well useful! Would be great to work with your team together in future for other topics."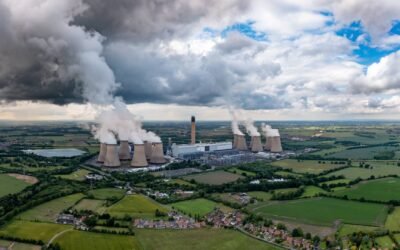 • CCUS technologies involve capturing CO2 emissions from industrial processes, utilizing it in various ways, and storing it permanently...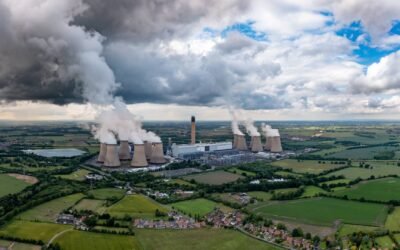 • CCUS technologies involve capturing CO2 emissions from industrial processes, utilizing it in various ways, and storing it permanently...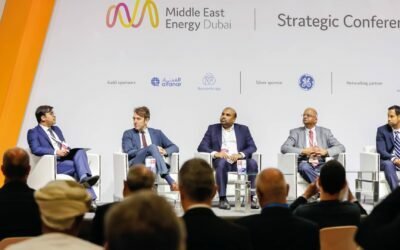 The Middle East Energy (MEE) conference & trade fair in Dubai, which took place from 7th to 9th March, was a prime meeting place for...
Carbon removal may be achieved through nature-based methods or by employing certain technologies, such as CCS and DAC. The drive to net-zero has...
Carbon pricing is an increasingly popular mechanism that tackles climate change, by employing market forces to incentivize individuals and companies...
Download Service Overview (PDF)
AI in Power Grid Service Overview
The research presented in this article is from PTR's AI in Power Grid service. For information about this service please submit a request shown below.