Medium  Voltage Switchgear
MV Switchgear Market Analysis in 18 Countries

Customer Request
A large Tier-2 manufacturer of T&D equipment wanted to diversify globally and expand its business around the globe. The company asked for a global overview of five products (PTR,DTR,HV-SGWR,MV-SWGR,HVDC) as the first stage. The second step was deep-dive research in to specific regions narrowed down based on first step of the research. The end goal was to identify business development opportunities to strengthen global positioning of the manufacturer.
Solution
The project was divided in to three stages:
– The first stage, 64 country markets were analyzed for the relevant equipment using top down analysis, considering factors like utility capex plans, generation and demand scenarios, and macroeconomic factors like population growth, GDP growth, industrial growth, electrification etc.
– In the second stage, 20 countries out of 64 were selected based on indicators from the stage-1 for a detailed market analysis of all five types of equipment.
– Third stage was to interact with existing subsidiaries in 3 regions targeting the 20 countries, and support creation of specific strategies in lieu of the market landscape to strengthen existing business and expand in the countries of target using subsidiaries as base.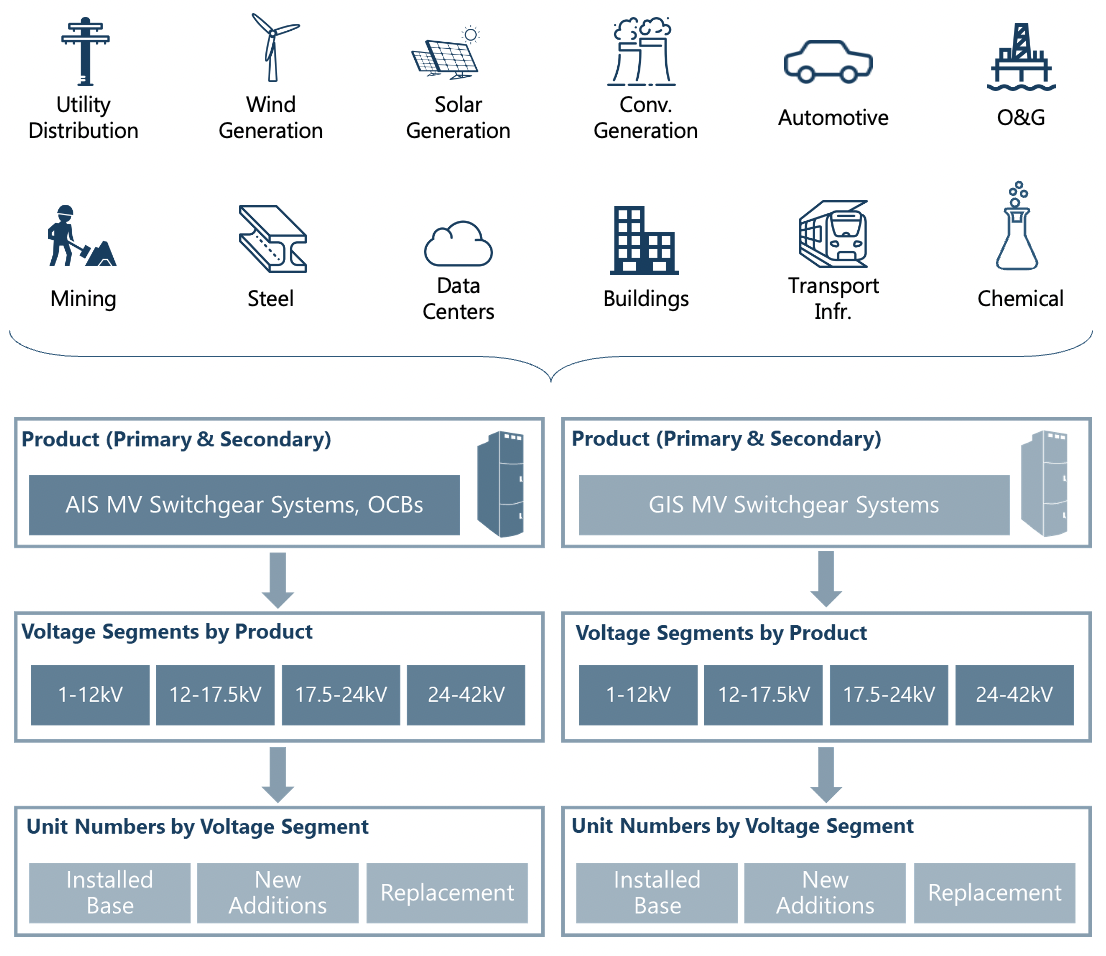 Download Service Overview (PDF)
Contact Sales:
Germany
+49 (0)89 12250950
USA 
+1 765 234 0587