Covid-19 struck early in 2021 and affected the entire world. With little information about the disease and with no vaccine available, countries dealt with the pandemic in different ways and most tried variations on lockdowns. These lockdowns had the most effect on industries like leisure, hospitality, transport and tourism and much of the current unemployed numbers are attributed to these industries. Many jobs were able to shift to remote working sites and thus workers in this industry have remained largely unaffected.
It was expected that there would be waves of cases, as seen in other virus pandemics, and many saw the first wave was followed by a decline and then a second increase, but in some locations, like in the U.S., the surge of the summer was replaced by a larger surge in the fall.
With no abatement in sight, recovery will depend on how quickly countries can vaccinate their populations to establish herd immunity and thus be able to reopen their economies. Covid-19 has also started to mutate, and this is another reason to speed up the vaccination process. Global economic and health recovery will depend on the equitable distribution of vaccines and until vulnerable segments of society and poor countries have access to the vaccine, the global recovery effort will not bear desired results. This will affect the growth of the T&D sector as well.
On the flipside, a few economies, for instance China, are expected to observe higher economic growth in 2021 as compared to 2019. Where multiple vaccines have been developed so far and are waiting for either regulatory approvals or distribution is underway.
Although it is expected that trade might plummet again, but PTR predicts that contraction in global economy is unlikely to be as sharp as Q2 of 2020.
Three countries, the UK, Australia and Saudi Arabia, have not only had to deal with economic effects of Covid-19, but also with other economic factors. For the UK there was Brexit, for Australia the devastating bushfires and for Saudi Arabia, a tremendous decrease in oil prices.
UK
The recession in UK's economy was mainly caused by the pandemic and associated lockdowns. In spring and summer, the economic activity picked up pace because of the ease in lockdowns and pent-up demand but this respite was short lived as the UK again had to lockdown in order to curtail the impact of the second wave of Covid-19. Unemployment for the 3 months ending Nov. 2020 was 5% which is 1.2% higher than the previous year and the highest figure since August 2016.
One of the reasons why UK's economy struggled more is because the consumer there spends more on services that are sensitive to lockdown such as hotel accommodation, restaurants, recreation, culture and transport services, especially when compared with other European economies like Germany and France.
The close connections UK manufacturing has with Europe will be affected with Brexit. In industries, like automotive, component goods and services cross many borders before reaching a customer. Each company will have to deal with new administrative requirements such as VAT payments and classification of their goods correctly for EU tariffs. Meanwhile, Covid-19 disrupted the training of customs agents that were supposed to help businesses with these new customs formalities. Some industries plan a shift of their production lines away from UK where, apart from growth in data centers, every sector observed a downward trend particularly in automotive and generation in 2020.
Covid-19
With a population of 66.7 million, the UK has had over 3.7 million cases of coronavirus. As of January 29, 13 vaccine doses per 100 people have been given. By mid-February 15 million people in the UK, mostly health workers and people over the age of 70, are expected to be vaccinated and this represents about 22% of the population.
Although three vaccines have been approved so far in the UK, AstraZeneca, based in Oxford, and the Pfizer-BioNTech vaccine, made in Belgium are the only two currently being administered. The Moderna vaccine will be made in Switzerland or Spain and will start shipping to the UK in the spring. In addition, the UK has also lined up doses from Novavax, Janssen and Valneva.
The transmission and distribution sector
As far as the transmission and distribution sector is concerned, there was a 9% decline in growth in 2020 and Power Technology Research projects the growth in 2021 to be only 8% year on year. This results in a decline of 1% in the two-year period from 2020-2021.
Saudi Arabia
In the beginning of 2020, prices of global benchmark Brent crude oil were at 66 USD a barrel where, a year later, a barrel is trading close to 53 USD. This is mainly due to lack of demand caused by strict global lockdowns. The drop in demand led to a decrease in prices and the OPEC response, led by Saudi Arabia, was to push their members to cut supplies. The group was not able to convince Russia, a usual OPEC ally, to do the same.
In March, the Saudis reacted with further drops of crude oil prices in an attempt to snatch market share from higher cost producers of crude oil (such as Russia and the shale oil firms of U.S.). As demand continued to fall, U.S. oil producers ran out of space to store the oversupply and the price of U.S. oil became negative in April while Brent dropped below 20 USD a barrel. OPEC and allies agreed to cut global output by 10% and this cut remained for the rest of the year.
Saudi oil revenues fell by 24% year on year in Q1 while non-oil revenues dropped by 17% whereas per OECD there was approximately decline of 12% direct impact of oil price collapse on Saudi Arabia's real income. For 2020, the International Energy Agency (IEA) estimated that global oil demand fell 8.8 mb/day year on year.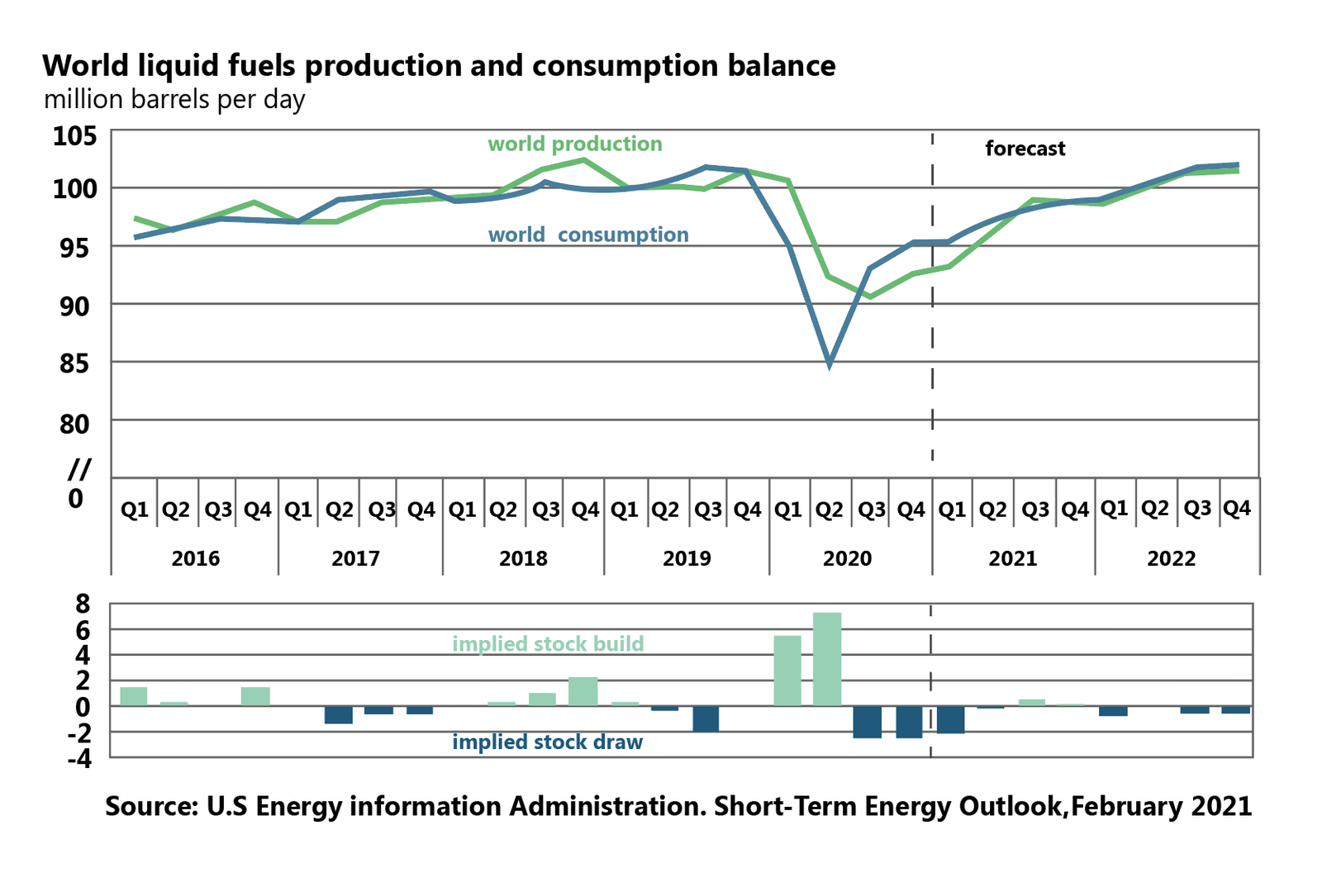 Figure 1: World liquid fuels production and consumption balance in million barrels per day.
Source: U.S. Energy Information Administration.
Vision 2030
Saudi Vision 2030 aims making the Kingdom of Saudi Arabia an investment powerhouse and a hub connecting three continents: Africa, Asia and Europe. Under the umbrella of Vision 2030, Saudi Arabia plans to use its investment power to create a more diverse and sustainable economy which is less reliance on oil exports. The plan also involves constructing a 500 billion USD futuristic city called 'Neom'.
PTR's primary research indicates that projects envisioned in this plan might be postponed, downsized or possibly cancelled due to funding issues. According to PTR, the country's construction sector contracted by almost 3% in 2020 and will rebound 3.5% in 2021, showing an overall growth of just 0.5% in two years.
Covid-19
With a population of 34.3 million, Saudia Arabia has had over 367 thousand cases of coronavirus and as of January 29, 0.9 vaccine doses per 100 people have been given. Saudi Arabia has approved the Pfizer-BioNTech vaccine. The program will initially target the most vulnerable segment of society first: people over 65 years of age, chronic disease patients and low immunity groups. Pfizer-BioNTech has been approved throughout most of the Middle East.
The transmission and distribution sector
The oil price war, coupled with Covid-19 associated global lockdowns, resulted in contraction of the Saudi economy for five consecutive quarters. The economic shock reflected in the performance of their T&D equipment market as well and that fell by 13 % in 2020. This sector is expected to grow only 5 % in 2021 which constitutes an overall decline of 8 % for the past two years. Lead times for switchgear as well as transformer manufacturing increased by 1-2 months during both Q2 and Q3 2020.
Saudi Electric Company, a vertically integrated electric utility primarily owned by the Saudi government, maintains a monopoly in T&D did not make any major investments in grid infrastructure in 2020. SEC did continue the rollout of 10 million smart meters, which started in January 2020, with the aim of implementing 100% by March 2021. In December SEC signed a memorandum of understanding with Japan Bank for International Cooperation to cooperate financially on projects which contribute to renewable energy and energy efficiency.
Australia
Australia's economy was already struggling with bushfires when it entered 2020. Although the country is no stranger to bushfires, the 2019-2020 bushfires proved to be unprecedented in multiple ways. The first considerable bushfire started before spring in June and new out of control fires sprung up in the beginning of September 2019.
Heavy rains in the middle of January provided much needed relief to some areas badly hit by bushfires but it was not enough to extinguish the widespread fires. This was followed by rise in temperatures, drought and high winds which again worsened the situation in the first week of February. Finally heavy rainstorm in mid of February helped extinguish all fires in New South Wales (NSW) and by early March 2020, nine months after the onset of first fires, all fires were contained.
More than 11 million hectares of bush, forest, and farms were burnt in these fires. The thousands of fires between September of 2019 and March of 2020 took 28 lives, 1 billion animals and over 3,500 homes and thousands of buildings were damaged in NSW was badly hit and accounted for the majority of deaths and destruction and the Northern Territory accounted for one third of total burnt area. Around 80 % of the Blue Mountains World Heritage in New South Wales and 53 % of the Gondwana World Heritage Rainforests in Queensland were burnt.
It may not be possible to calculate the entire cost of Australian bushfires because of the inadequacy to estimate intangible losses, for instance loss of income, productivity and doubling of crisis due to Covid-19 but estimates have been made by the Insurance Council of Australia, a representative body of the general insurance industry. Between November 2019 and January 2020, bushfire related insurance claims stood at 1.07 billion USD. However, overall economic impact of 2019-2020 bushfires is expected to cross 1.76 billion USD.
Covid-19
The first case of Covid-19 in the State of Victoria was January 25, 2020 where the first death was reported on March 3, 2020, in New South Wales. This was followed by very strict border restrictions by state and territory governments with the goal of stopping the spread of the virus.
With a population of 25.4 million, Australia has close to 29 thousand cases. As of today, January 29, no vaccine doses have been administered. Australia was in the process of making their own coronavirus vaccine but in December the effort was cancelled, due to unclear results. The government will increase the orders to AstraZeneca and Novavax to compensate for this and their plan is to start inoculating by March.
As far as impact of Covid-19 on grid is concerned, overall demand of electricity did not drop as significantly when compared with other countries and no significant network security issues have been observed because of the pandemic till date.
The transmission and distribution sector.
Bushfires take a direct and indirect toll on electricity networks. Fires can affect electric networks, not only through the obvious destruction of power poles and equipment but also from the damage to substations from the heat and smoke. According to Energy Networks, the Australian bushfires have destroyed more than 5000 power poles across Victoria, NSW and entire sections of the electricity networks are being rebuilt from ground up.
The country is looking at multiple solutions to deal with the impact of bushfires on the electricity grid. These solutions include conductor spacing, Rapid Earth Electric Fault Current Limiters (REFCL), insulated coatings on conductors, fault protection relays and auto reclosers.
The Victorian Government established the Powerline Bushfire Safety Program to implement the recommendations 27 and 32 of the Bushfires Royal Commission. In 2011 the Victorian government established the Powerline Bushfire Safety Program. It is a 574 million USD program, the largest in Australia, aiming to reduce the risk of fires started by high voltage electricity lines. In 2020, the government estimated that 33 potentially catastrophic bushfire starts were avoided thanks to the program. REFCL is an essential component of the program and REFCLs are being installed at 45 substations in Victoria.
Looking Forward

The Australian state governments rolled out extensive economic stimulus packages to mitigate the impact of coronavirus. South Australian government gave 268 million USD stimulus package to provide respite to the state's jobs and economy. West Australian government announced a 465 million USD package to assist households and businesses. New South Wales extended a 1.76 billion USD package, Queensland announced a 3 billion USD and Victorian government announced package worth 1.3 billion USD.
The Saudi government also announced a series of packages focusing on the private sector amounting to 61 billion USD. Packages include exemptions and postponement of government dues (18.6 billion USD), 13 billion USD to support banking and small and medium enterprises and 13.3 billion USD to ensure payment of government dues to private sector and a wage subsidy of 60%. Global oil market will remain under pressure and the IEA estimates the demand for oil will rise by 5.5 mb/d this year.
Where the UK government also took tax and spending measures to assist economy during the pandemic. This includes additional funding amounting to 67 billion USD to NHS, public services and charities. This was followed by measures to support businesses (40 billion USD) and three separate loan schemes to facilitate businesses' access to credit.
Policy responses by these three governments will not directly impact the power grid equipment market but is expected to have an indirect positive effect on the sector. Out of these three countries discussed above, Power Technology Research expects the Australian power grid market is expected to fully recover in 2021.
Note: For the purpose of this article, we are taking 1 USD=1.31 AUD and 1 Pound sterling= 1.38 USD.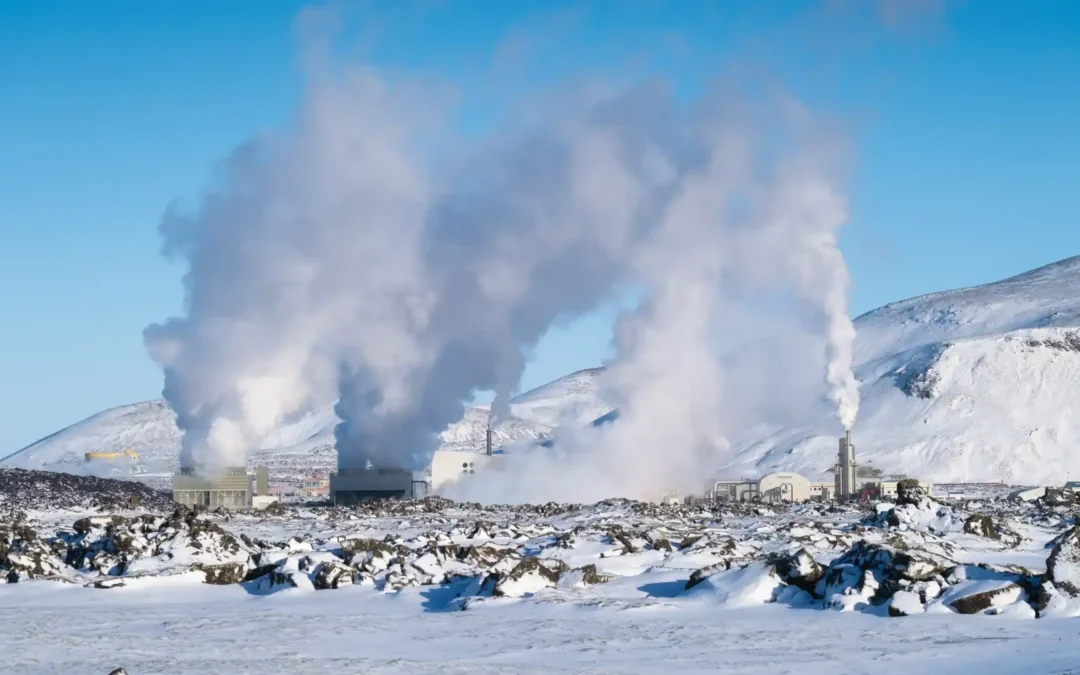 The themes at this year's UN Conference of Parties- COP28- range all the way from Accountability to Urbanization and Built Environment. The agenda for the Energy theme will be addressed between 1st-5th December.   COP28 emerges as a pivotal platform facilitating...
From flash flooding to heat waves, each progressing year is a reminder that climate change is no longer a threat that looms on the horizon, but rather a reality that countries are- often disproportionately- dealing with. Climate change flurrying out of control only...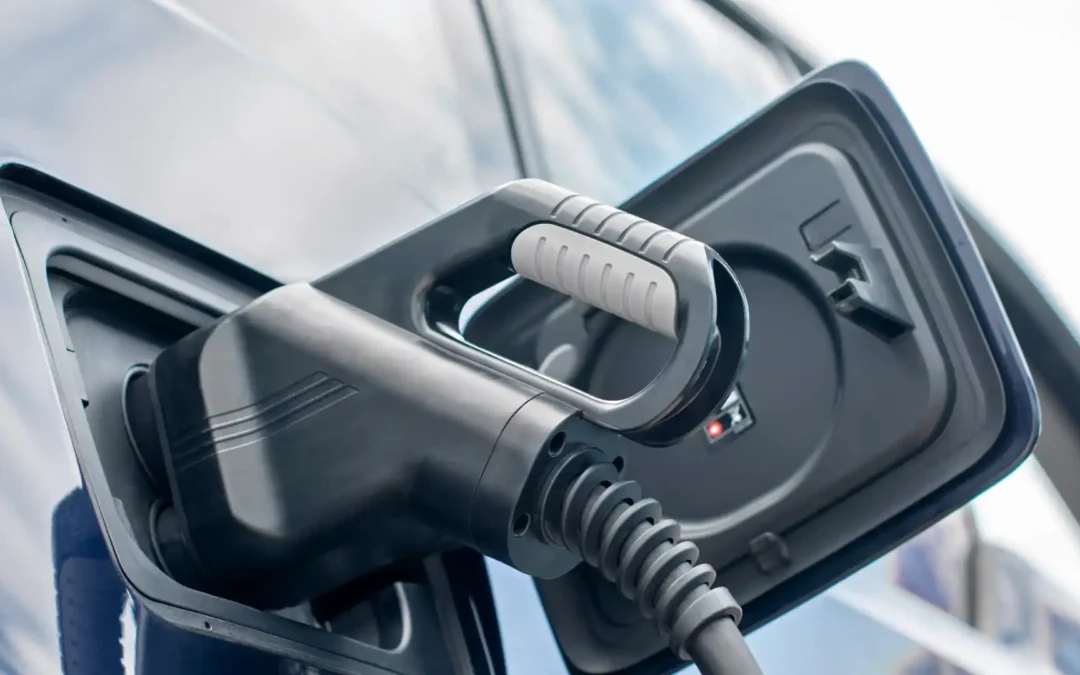 The benefits of incorporating Plug&Charge include streamlined user experience, enhanced security, accelerated EV adoption, universal interoperability, and business efficiency. Plug&Charge technology holds promise for all stakeholders involved in the electric...
PTR Joins Enlit as Knowledge Partner Collaborative Knowledge Partnership    Sunnyvale, USA: Power Technology Research ("PTR Inc."), a leader in energy and e-mobility market research, announced today its knowledge partnership with Enlit. This collaboration is centered...