The MV Switchgear market recovered in 2021, following the Covid-19 induced revenue slump, and has shown a steady growth. This infographic covers: 
The regional share of MV Switchgear market in all three regions, namely: the Americas, APAC and EMEA. 
The switchgear market split by sector.
Major MV Switchgear manufacturers.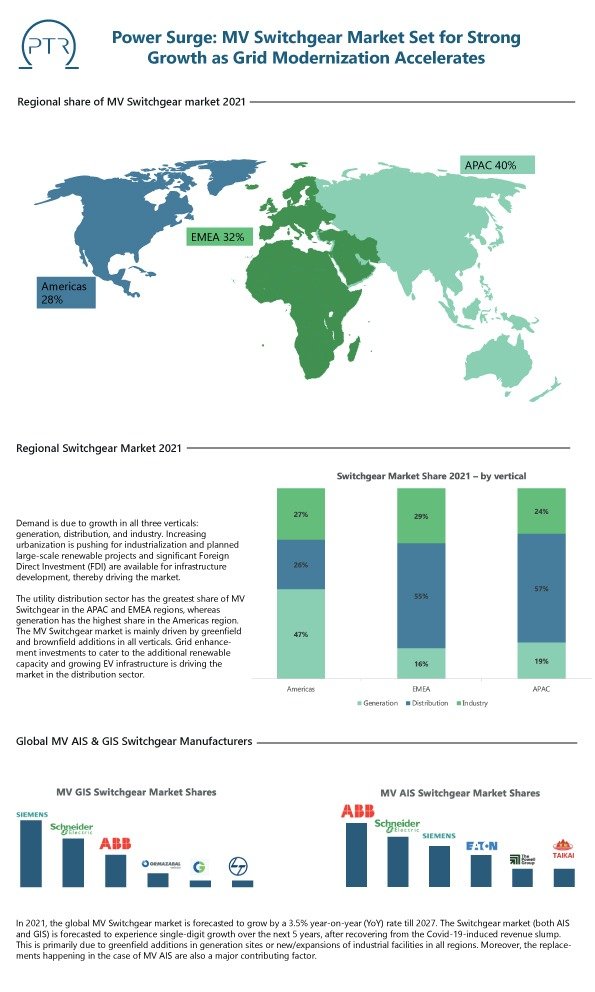 Medium Voltage Switchgear Service Overview
The research presented in this article is from PTR's Medium Voltage Switchgear service. For information about this service please submit a request shown below.
Contact Sales:
 Europe
+49-89-122500950
Americas
+1-408-6220456
Japan
+81-80-7808-1378 
GCC/Rest of APAC
+971-58-1602441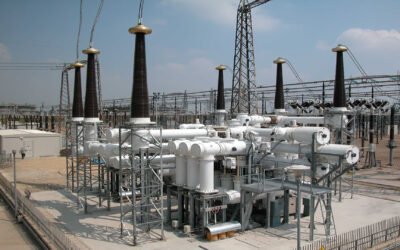 The electrical power system of a country generally consists of generators, high voltage transmission lines that stretch hundreds of miles followed...