The APAC HVDC market is driven by factors such as the ability to reliably transmit high power loads over long distances, efficient transmission with minimal transmission and distribution losses. Due to varying market dynamics, the region can be further segmented into the Chinese market and rest of the APAC market. In terms of LCC HVDC deployments, the rest of APAC has seen a significant increase in the HVDC market during the last five years.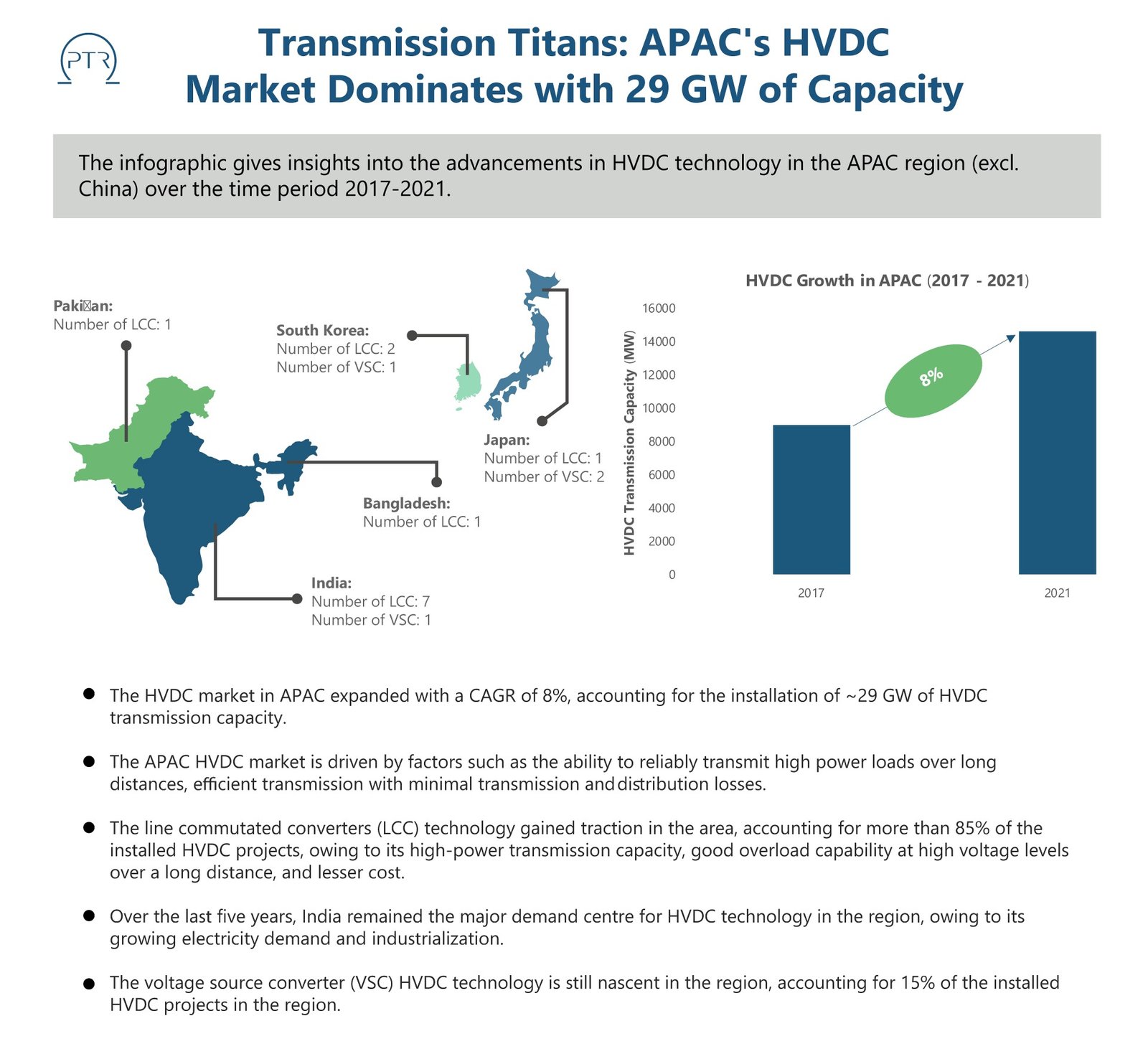 High Voltage Direct Current Service Overview
Contact Sales:
 Europe
+49-89-122500950
Americas
+1-408-6220456
Japan
+81-80-7808-1378 
GCC/Rest of APAC
+971-58-1602441 
• Europe is pushing to become the world's very first climate-neutral continent by 2050, which is in line with the international commitments made by...